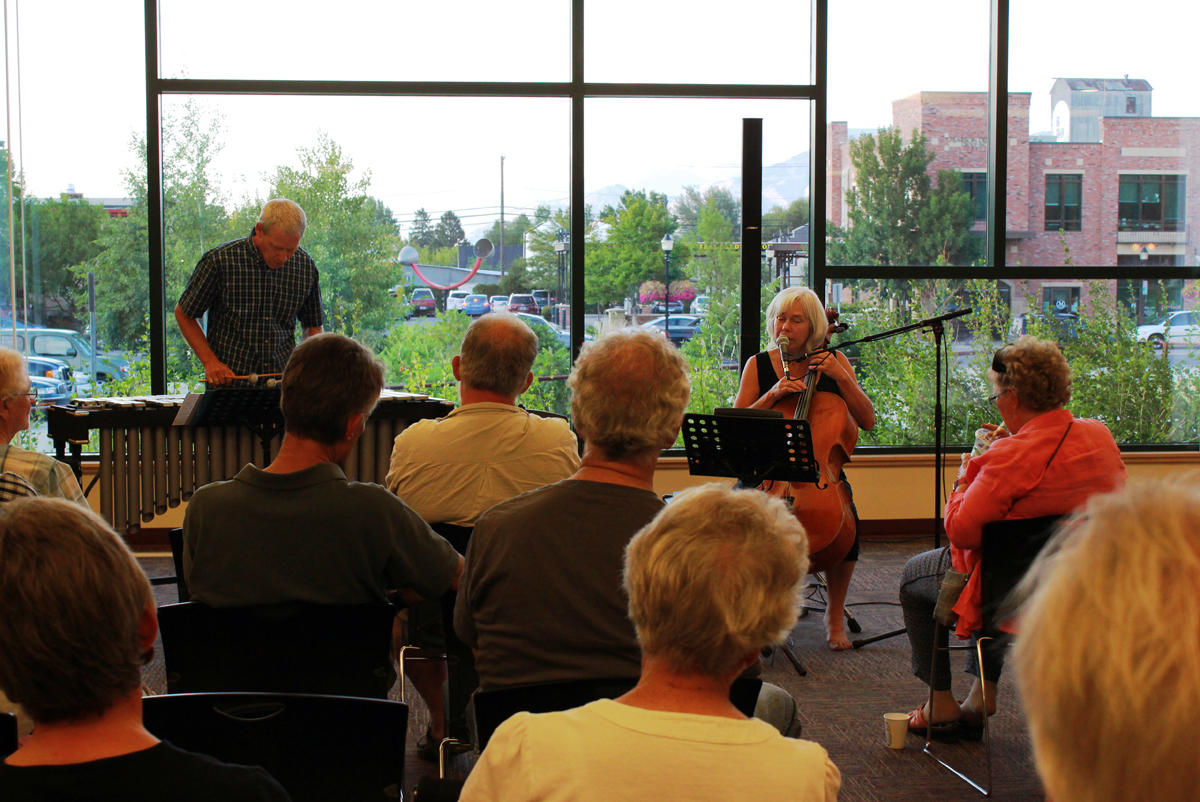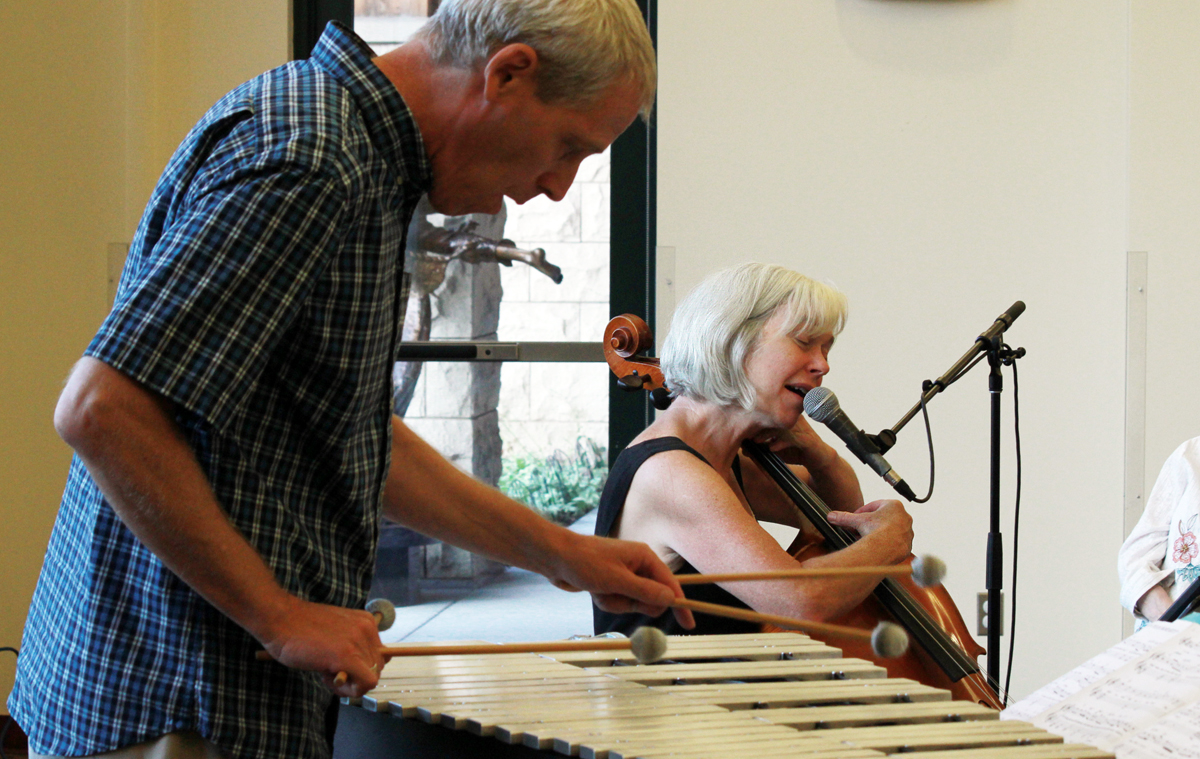 Bassist Kelly Roberti hosts a weekly event called "Jazz & More" at the lovely Bozeman Library.  This is in the 7th season and was the 97th presentation.
We presented music from our poetry project and we were delighted by the witty & fun interview by Kelly during this performance.
Very nice to meet some of the Bozeman folks who attende.d  This community is quite fortunate to have such a nice library with great programs as presented by Kelly Roberti.