Rabbit Ears Pass & Strawberry Park Hot Springs near Steamboat Springs, CO
We took this Double Rainbow as a good sign as it followed us for many miles over Rabbit Ears Pass while driving to our 1st stop at Strawberry Park Hot Springs, just outside Steamboat Springs Colorado.  This was a very welcome respite after all the preparations, and moving all our worldly belongings into storage before 'hitting the road'.  
Strawberry Park is one of our favorite hot springs in Colorado. ( photo below rainbow )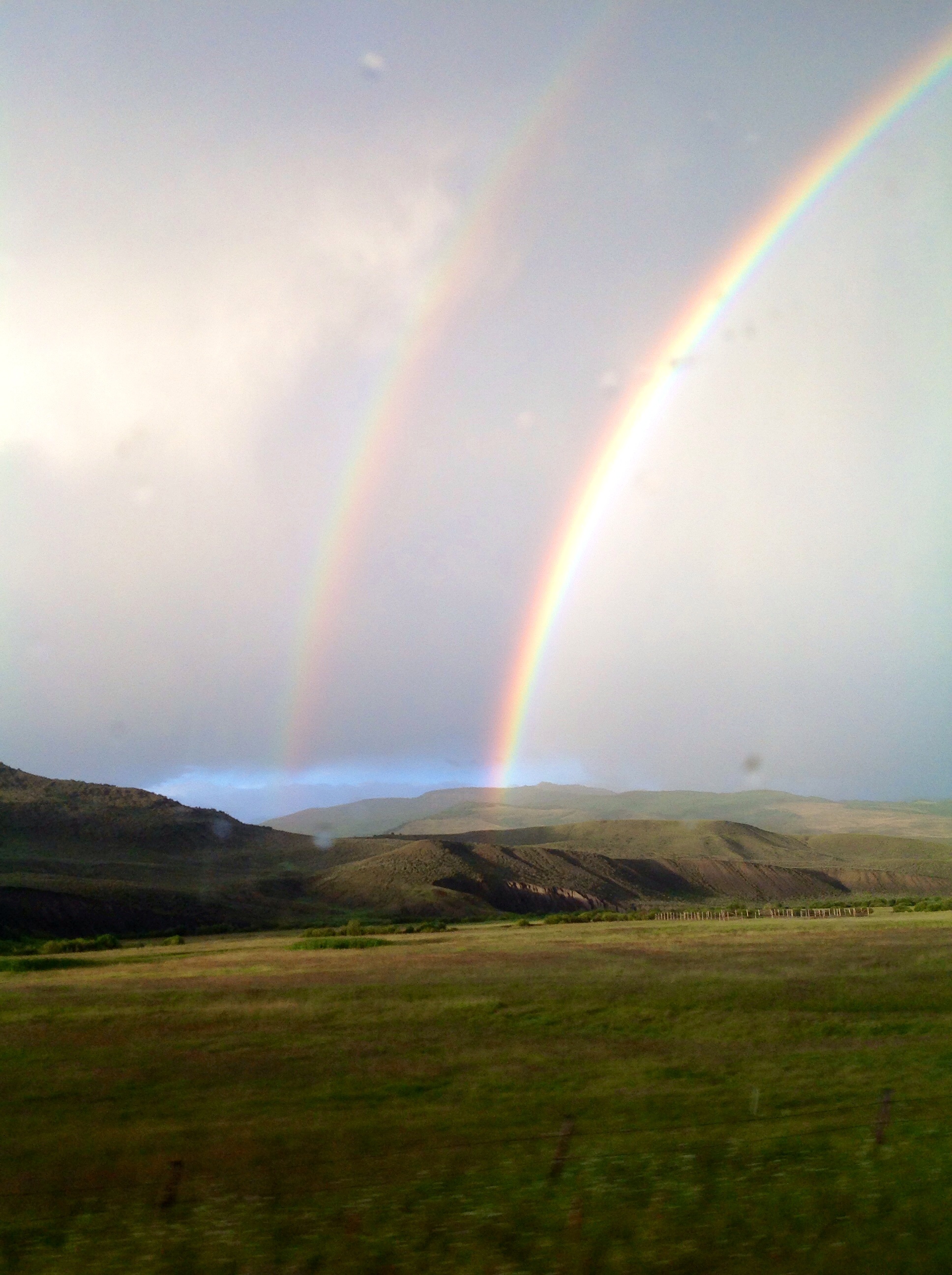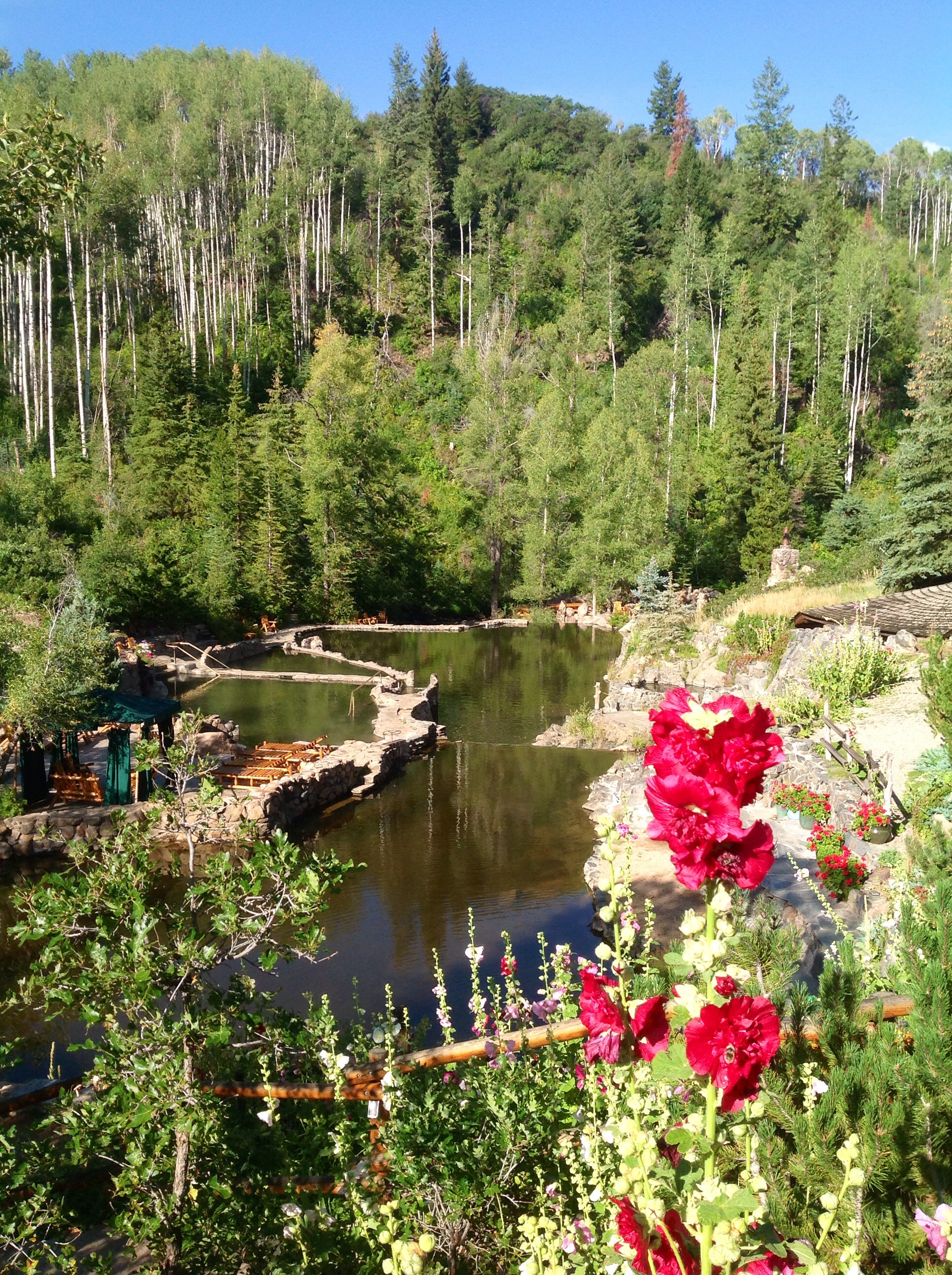 The next day, we drove to Saratoga Springs in Wyoming for our 1st gig at Bella's Bistro, a Primal Mates Pic for great food & ambience.  Our luck did not hold to play on their outdoors patio as a thunderstorm came through and caught us under an umbrella with our instruments and gear while a torrential rain seemed to develop into a deluge of biblical proportions.
The lightening just over head & the loud booms of thunder made us wonder ......hmmm, what we will do to play a little music.
We eventually were able to make our way inside to set up again and play in this lovely restaurant.  
Thanks to Cassi & Tommy for their graciousness, the excellent food & wine and for having us!
Next stop - Thermopolis MT.