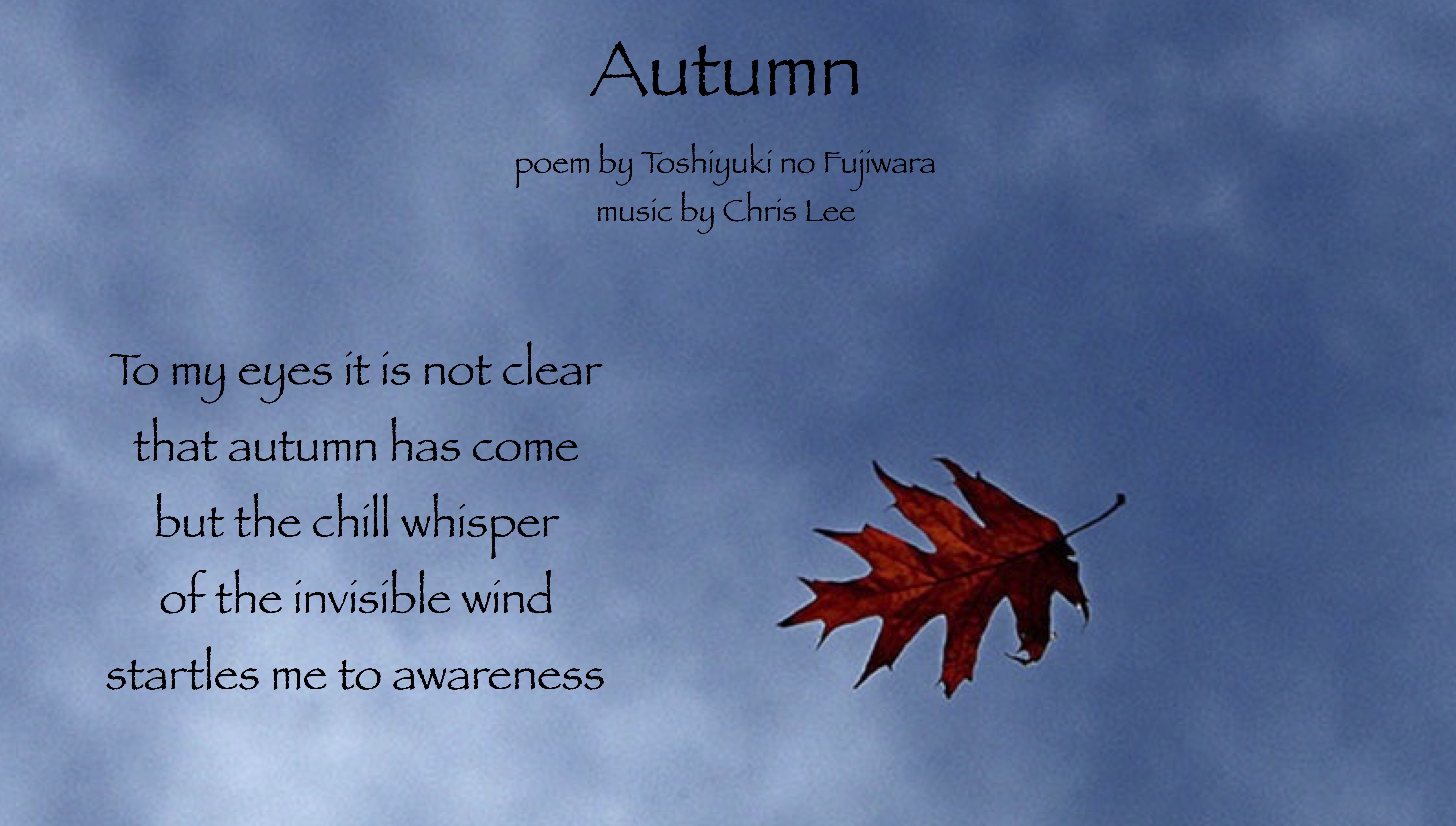 We traveled through Washington State, Idaho and into Montana in September through the smoky West to perform our PoetryMusic in several libraries and a few other venues including a benefit concert for the Community Hall in Basin Montana. 
We had planned to take some time seeing Glacier NP, but we were only able to skirt the Southern edge of the Park due to Forest Fires.
Instead, we traveled up into BC for a few days of R & R before heading back to the Pacific NW through the San Juans for a few more performances on the Islands.
All in all, it was a great trip, despite the smoke during the first 1/2 of the trip.
So, going backwards, ie the end of our trip is the start of this blog - 
On Orcas Island, the library had an art piece displayed with a description of why libraries are so important.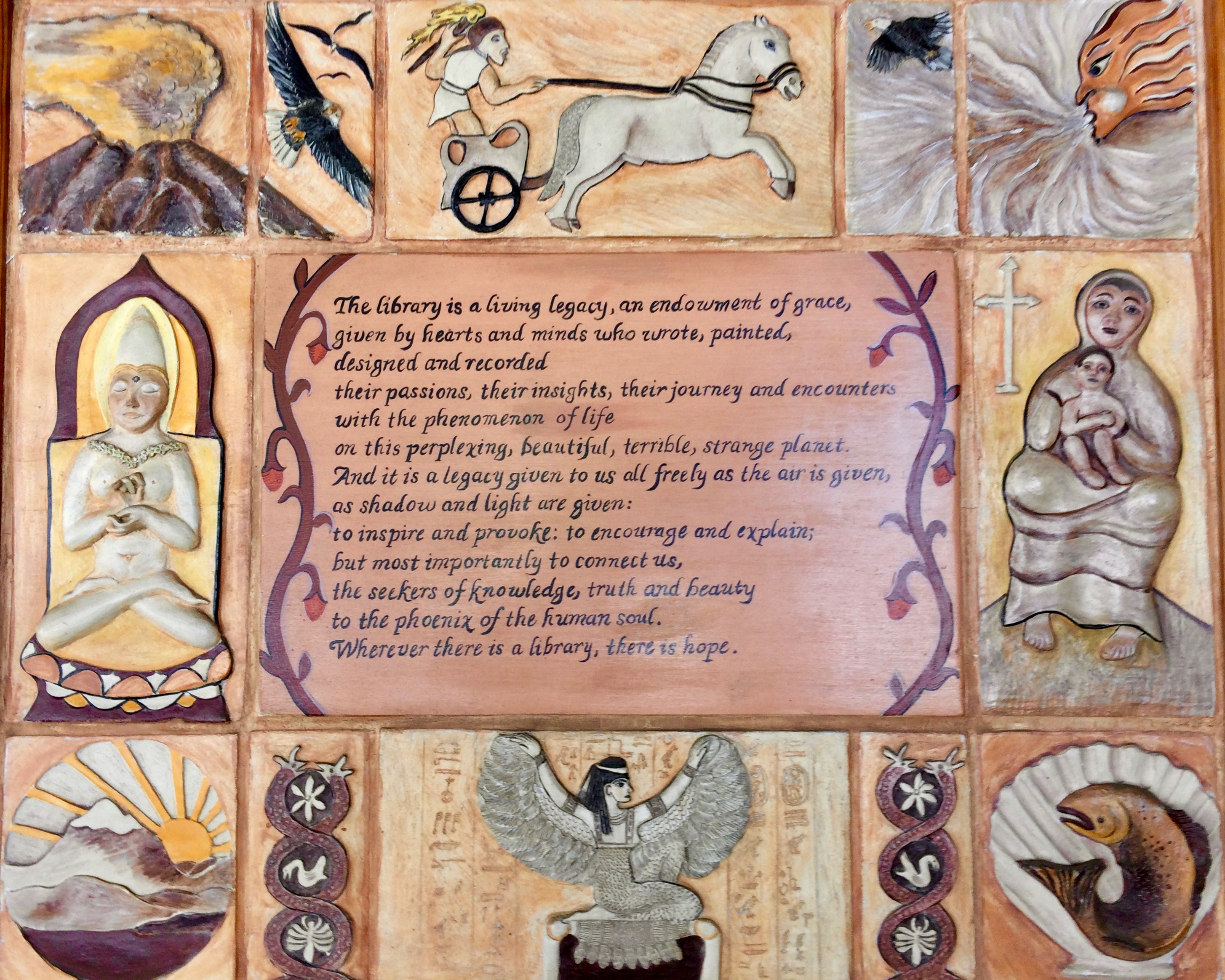 "The library is a living legacy, an endowment of grace, given by the hearts and minds who wrote, painted, designed & recorded their passions, their insights, their journey and encounters with the phenomenon of life...on this perplexing, beautiful, terrible strange planet.
And it is a legacy given to us all freely as the air is given, as shadow and light are given: to inspire and provoke:  to encourage and explain; but most importantly to connect us,
the seekers of knowledge, truth and beauty to the phoenix of the human soul.
Wherever there is a library, there is hope."
Looking out from the top of Mt. Constitution, Orcas Island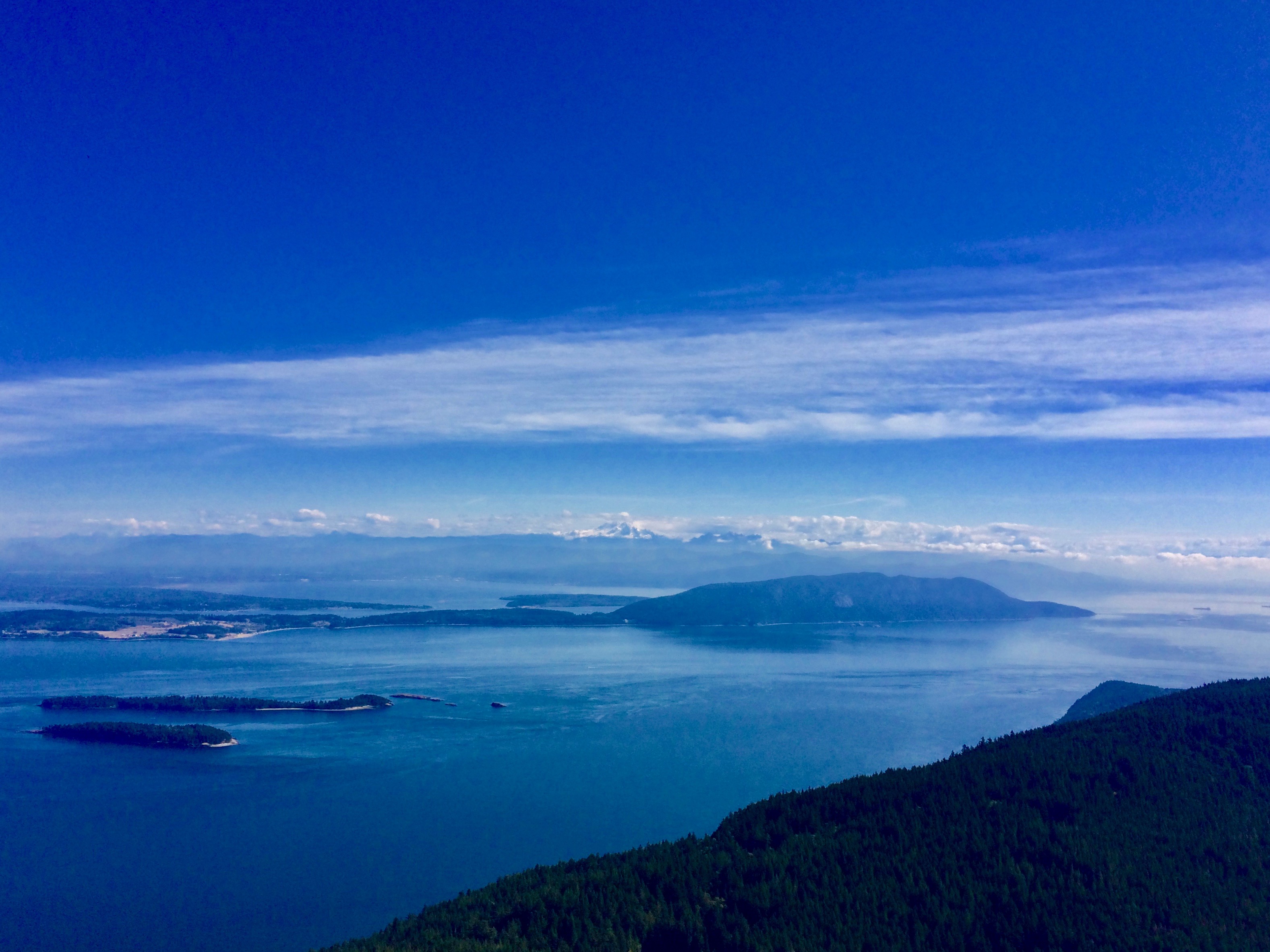 Autumn has come!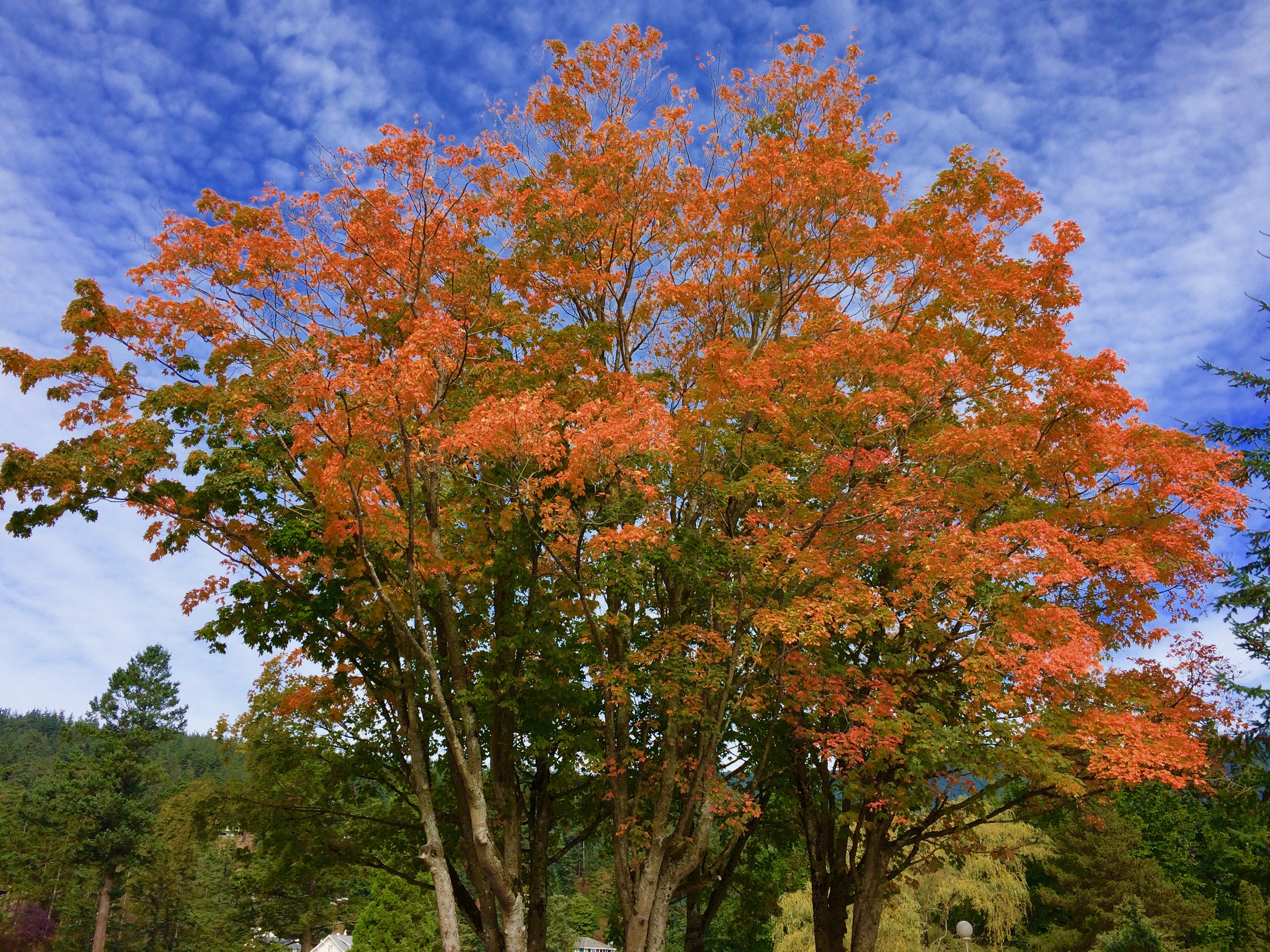 Friday Harbor, San Juan Island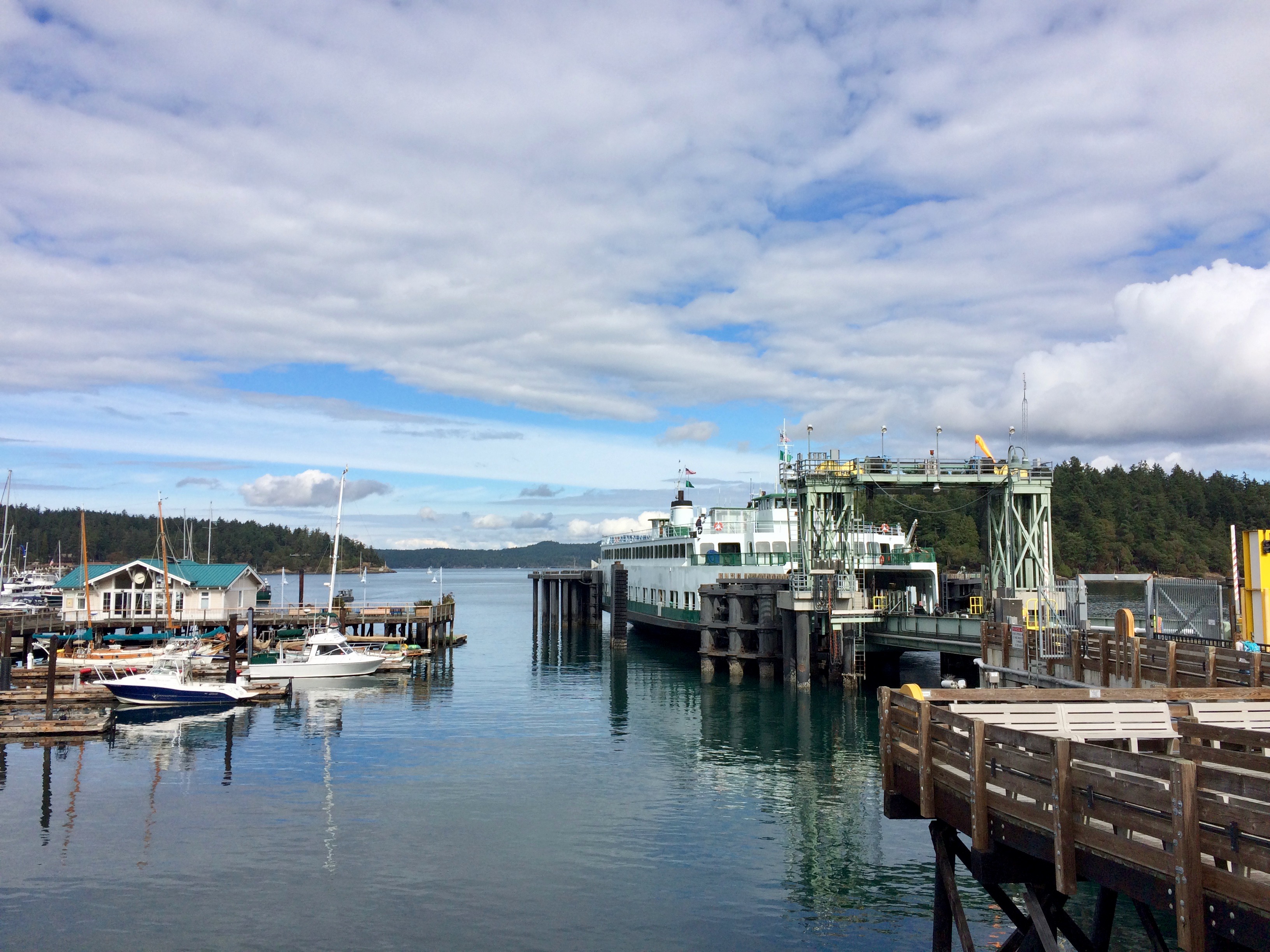 2 more pictures from Orcas Island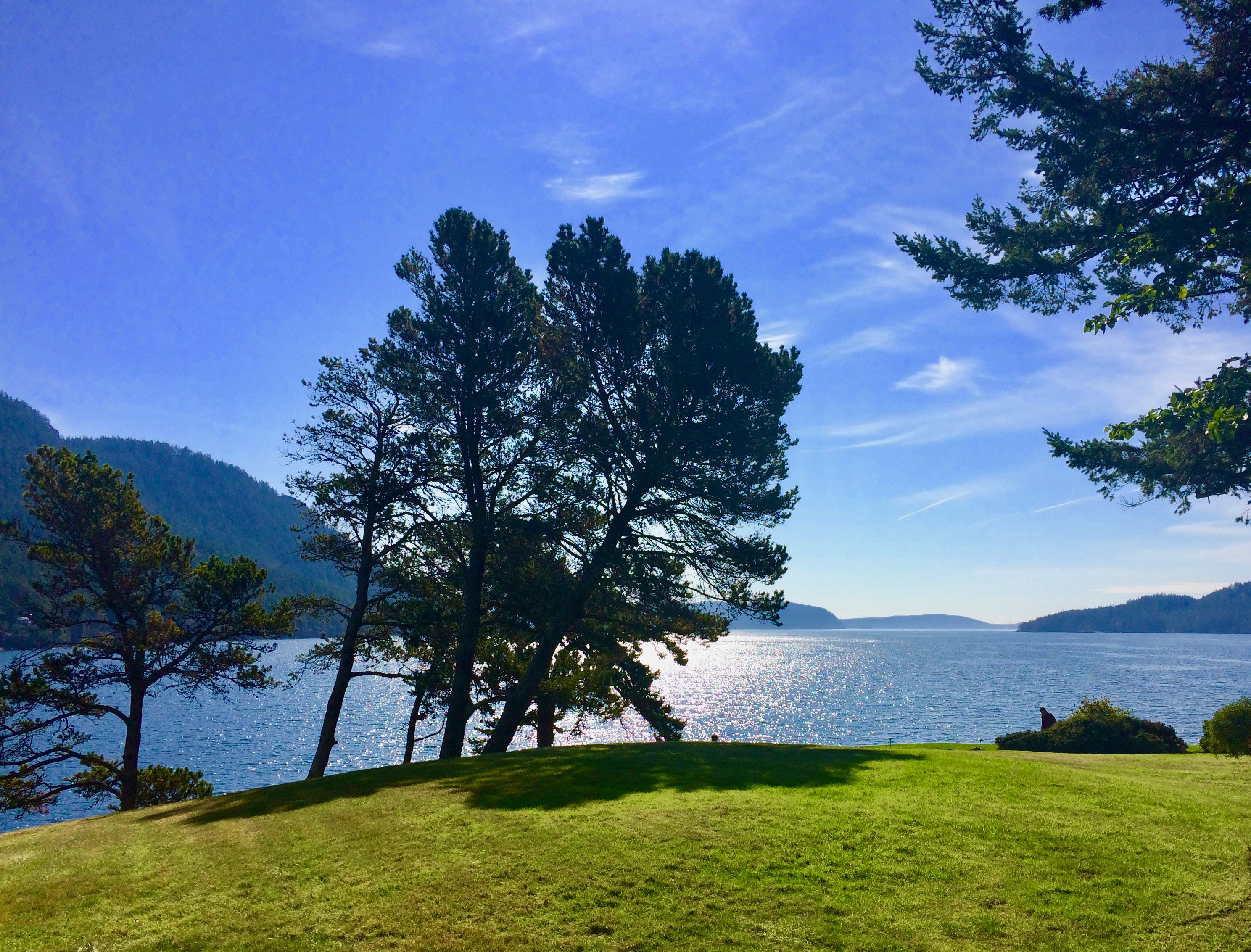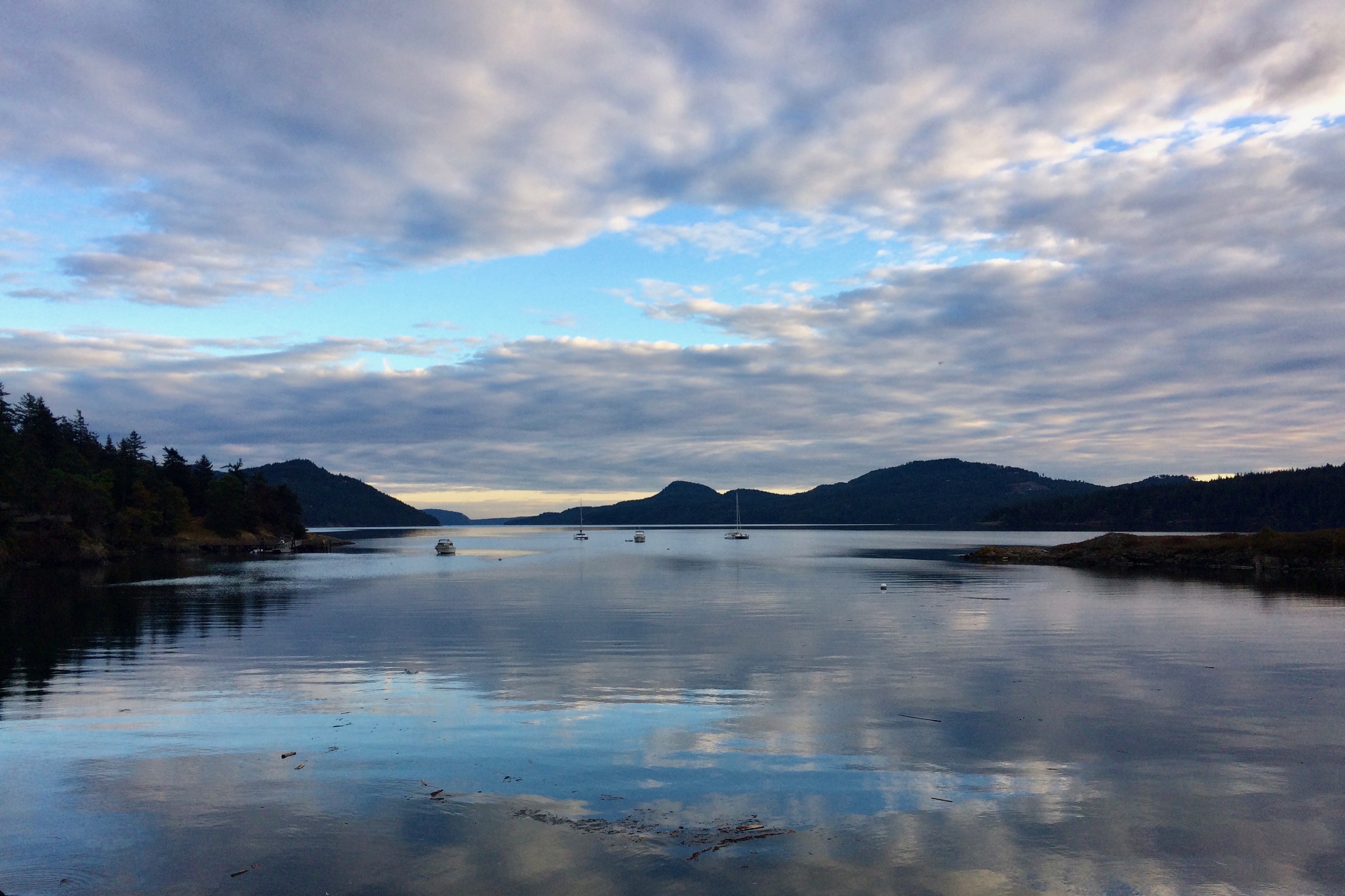 Random Howse, Eastsound, Orcas Island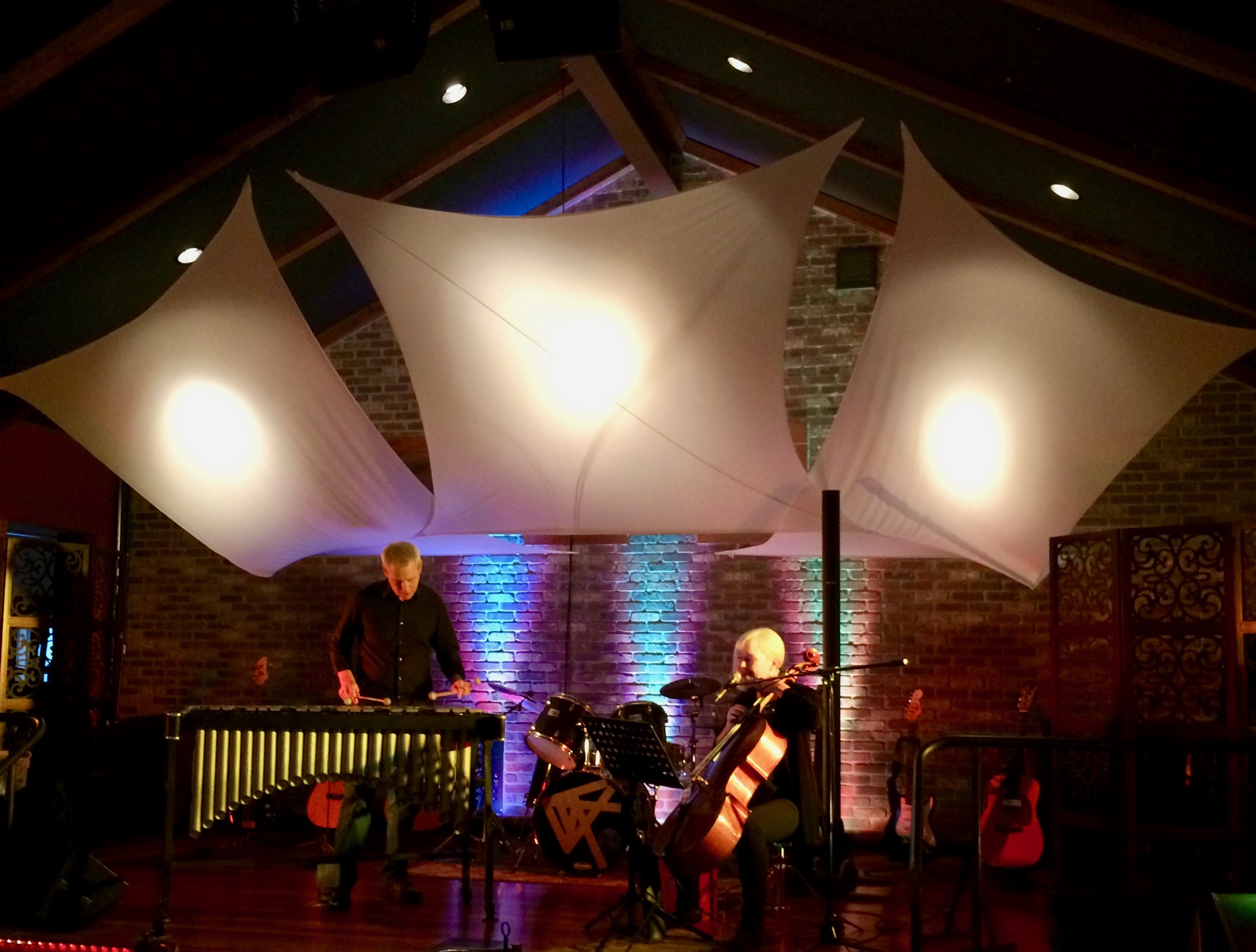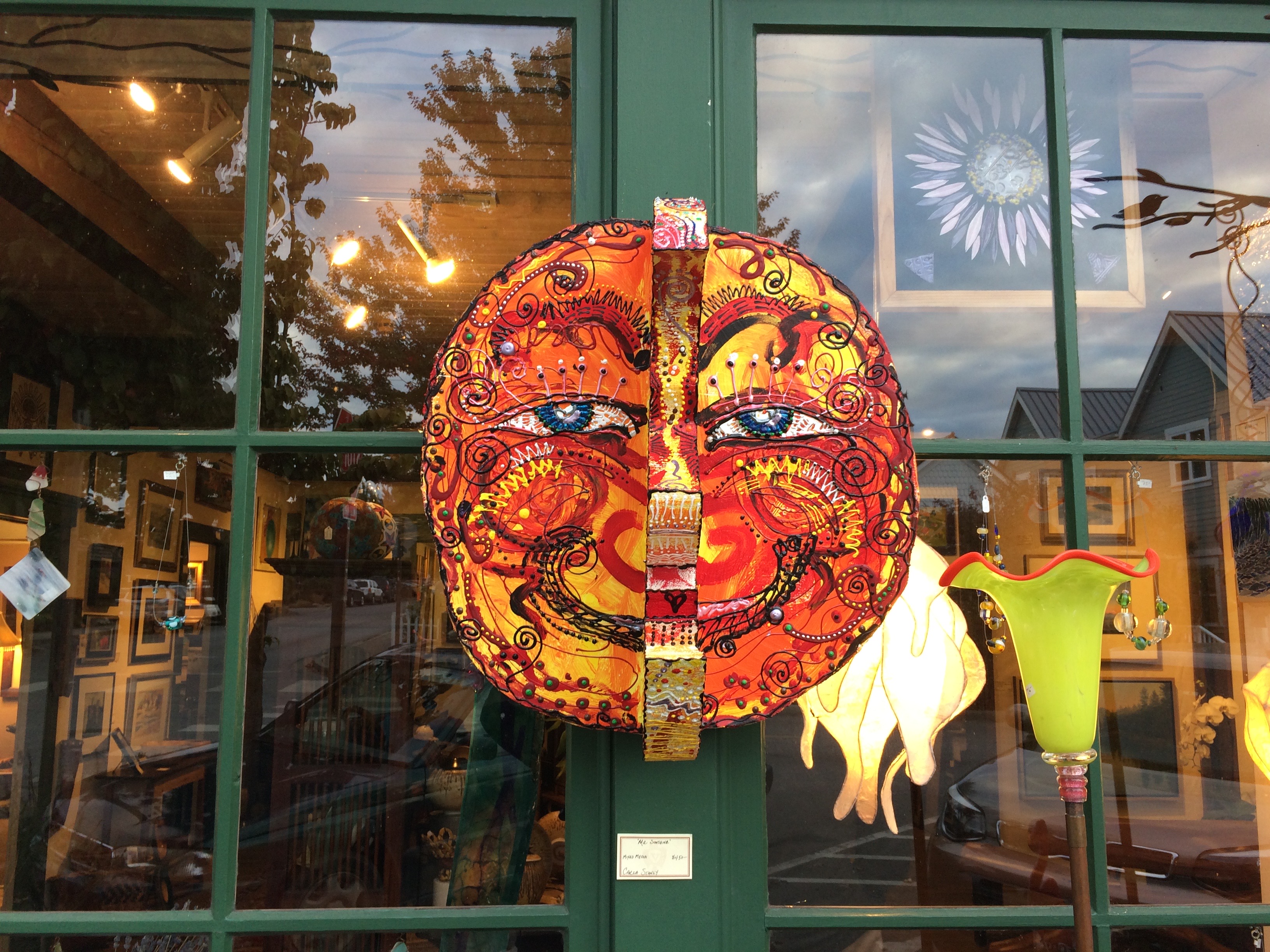 Chris has written a new composition to a poem by Robert Creeley called Loop.  This piece would pop into our heads spontaneously while walking "up the hill", "along the path", "into the house", "out of the woods".... :)
Read from top and around clockwise.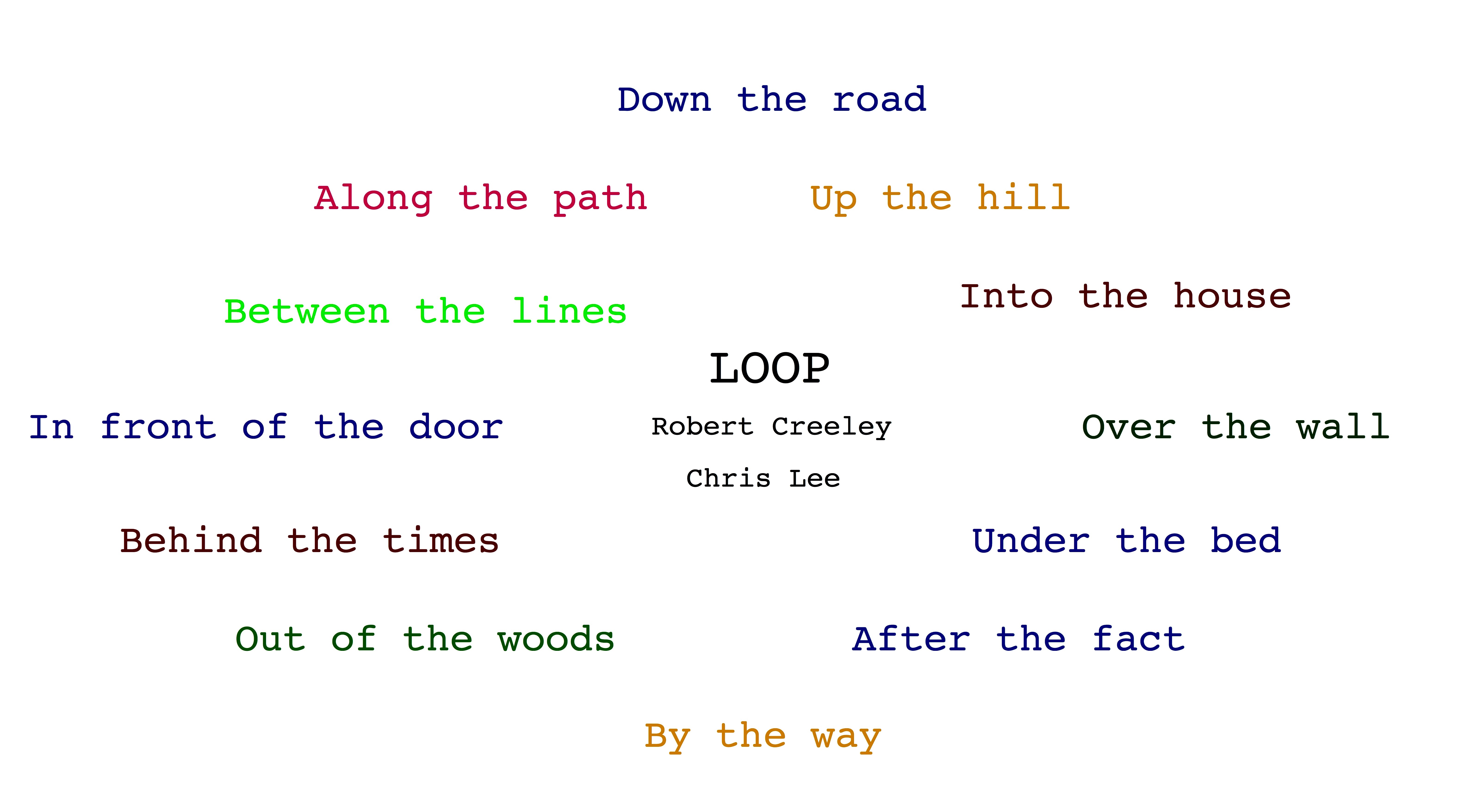 We were invited to join MJ Williams and Ann Tappan in Basin, Montana to do a fund raiser for the Basin Community Center.  We stayed almost a week in Basin.   This was one of the highlights of our tour.  
"BASIN — There are places where creativity blossoms. You can breathe in their heady energy as soon as you step into the space.
For 18 years, the Montana Artists Refuge in Basin has been such a place — welcoming some 300 artists to this tiny historic mining town. 
Into the refuge's high-ceiling, airy studios came actors, dancers, composers, musicians, opera singers, painters, sculptors, writers of fiction and nonfiction, poets, screenwriters, filmmakers, multi-media artists, costume designers and more. They journeyed from as far as China and Poland or as near as Missoula and Great Falls. 
Many looked shell-shocked when they first drove into the tiny town of 212 — a place so sleepy dogs nap in the middle of Basin Street, the main thoroughfare. 
But as sun and mountain air and starry skies poured in their studio windows, a door in the mind swung open — spilling out plays, poems, music." *
Quoted from an article by the Billings Gazette.
The Montana Artists Refuge officially closed in October of 2011, but to us, the spirit of the refuge lives on and we heartily agree with the description given above.
We would especially like to thank MJ Williams and Nancy Owens for welcoming us with open arms.  We had great time hanging out, eating home cooked meals, sipping on Margaritas before the sun went down on their deck, and the chance to play music with MJ and Ann was a real treat for us!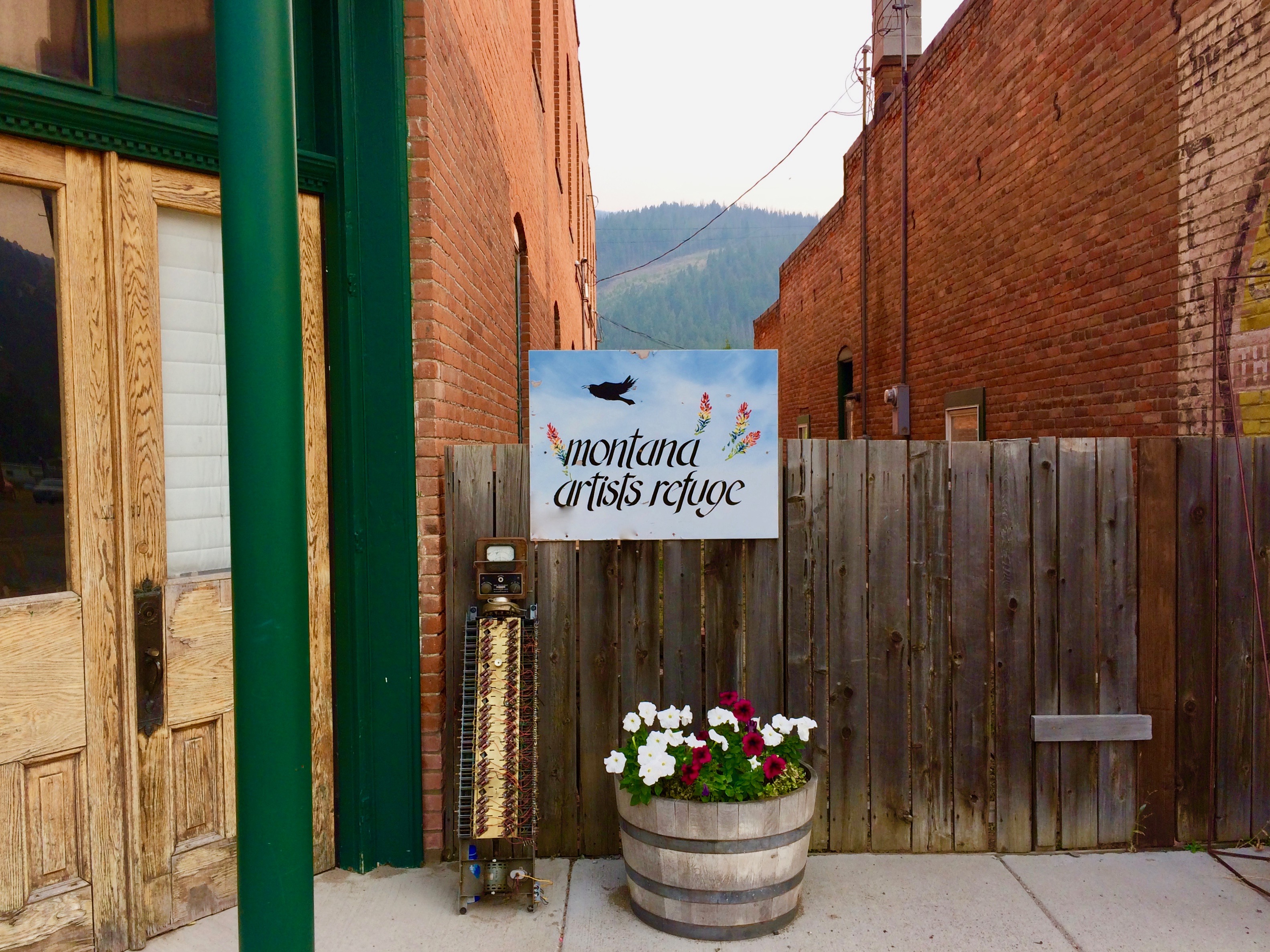 MJ Williams & Ann Tappan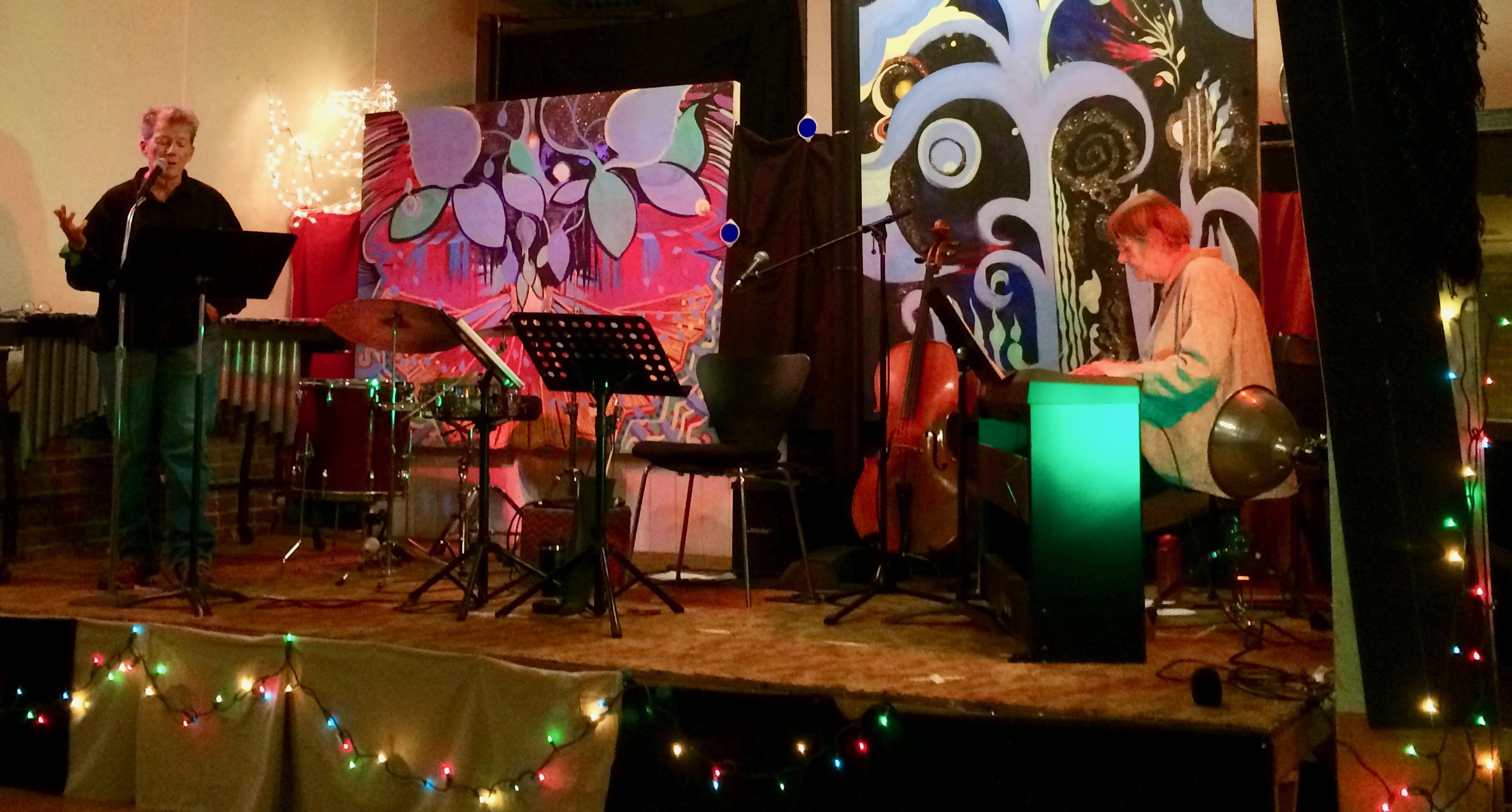 The reason we love Basin is exemplified in this sign as you come into town.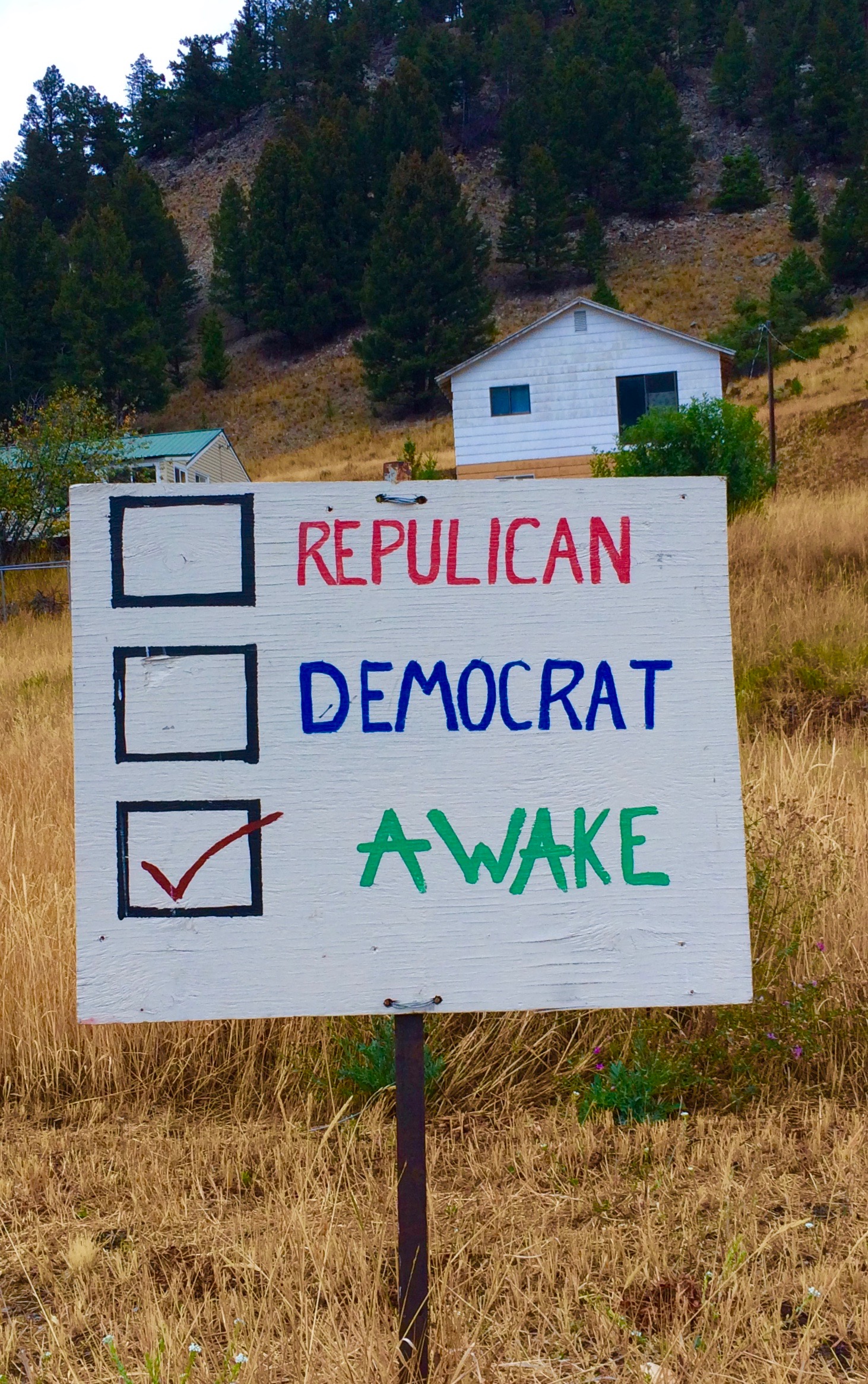 So, with this sign, it is time to sign off.  
We would like to thank all the people and organizations who supported this tour, Jill & Griff Enabnit - Stokes, Dian Koefod, Spokane Downtown Library, East Helena Library, Havre Library, Friday Harbor Library, MJ Williams and Nancy Owen, Random Howes and Rosario Resort.  
Also, a very special thanks to Mark Miller, dear friend, musician and composer who continues to share his wonderful compositions he has set to poems with us!