We set off from Prince Rupert BC to Alaska's Inside Passage on the MSV Matanuska!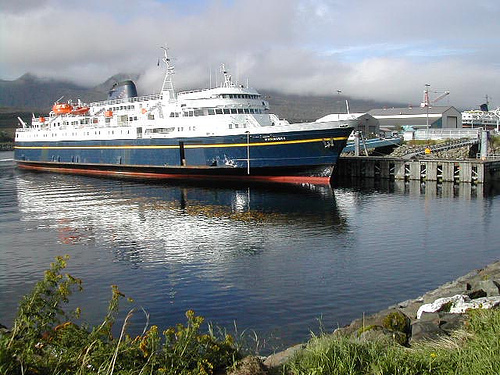 The weather was warm and sunny after the early morning clouds burned off and the experience of being on the water traveling through these waterways with over a thousand islands is about the most awesome way to travel!
This is Colleen's 5th trip through SE Alaska's inside passage and Chris' 2nd trip.
For both of us, this is our most favorite way to travel of all.
It has been almost 30 years since we traveled this way, so it felt both new but also beautifully familiar.
This group of islands through SE Alaska is called the Alexander Archipelago and spans hundreds of miles.
The Alaska Marine Highway takes us all the way to the northern portion of SE Alaska where we disembarked at Skagway  for our last performance in SE Alaska and then to drive through the Yukon to the main body of Alaska.
This marine highway actually continues on to south central Alaska and then to the Aleutian Islands.
Ferries on this system serve communities that have no road access, and the vessels can transport people, freight, and vehicles.
The Alaska Marine Highway spans a whopping 3,500 miles from Bellingham Washington to Dutch Harbor, Unalaska in the Aleutian Islands.
This marine highway system is a rare example (in the USA) of a shipping line offering regularly scheduled service for the primary purpose of transportation rather than of leisure or entertainment.
Voyages can last many days, but, in contrast to the luxury of a typical cruise line, cabins cost extra, and most food is served cafeteria-style.
The cost of ferry travel is more affordable, though taking a vehicle does add the largest amount to the price of ferry travel.
What we notice about traveling by ferry is that folks are more likely to be outside on deck then the Ocean Liner travelers.
We also noticed many more children on the ferries.
We did book a roomy outside cabin from Ketchikan to Sitka since this was the longest leg of traveling by ferry, ie 24 hours.
Ahh, quite nice to be able to be lulled to sleep by the gentle rocking motion of the ferry and quiet 'thrumming' of the engines.
The picture below is taken on the inter-island ferry headed towards Prince of Wales Island which is the 5th largest Island in the US.
The Island is behind the smaller islands in the front, the mountains in the distance are on Prince of Wales Island.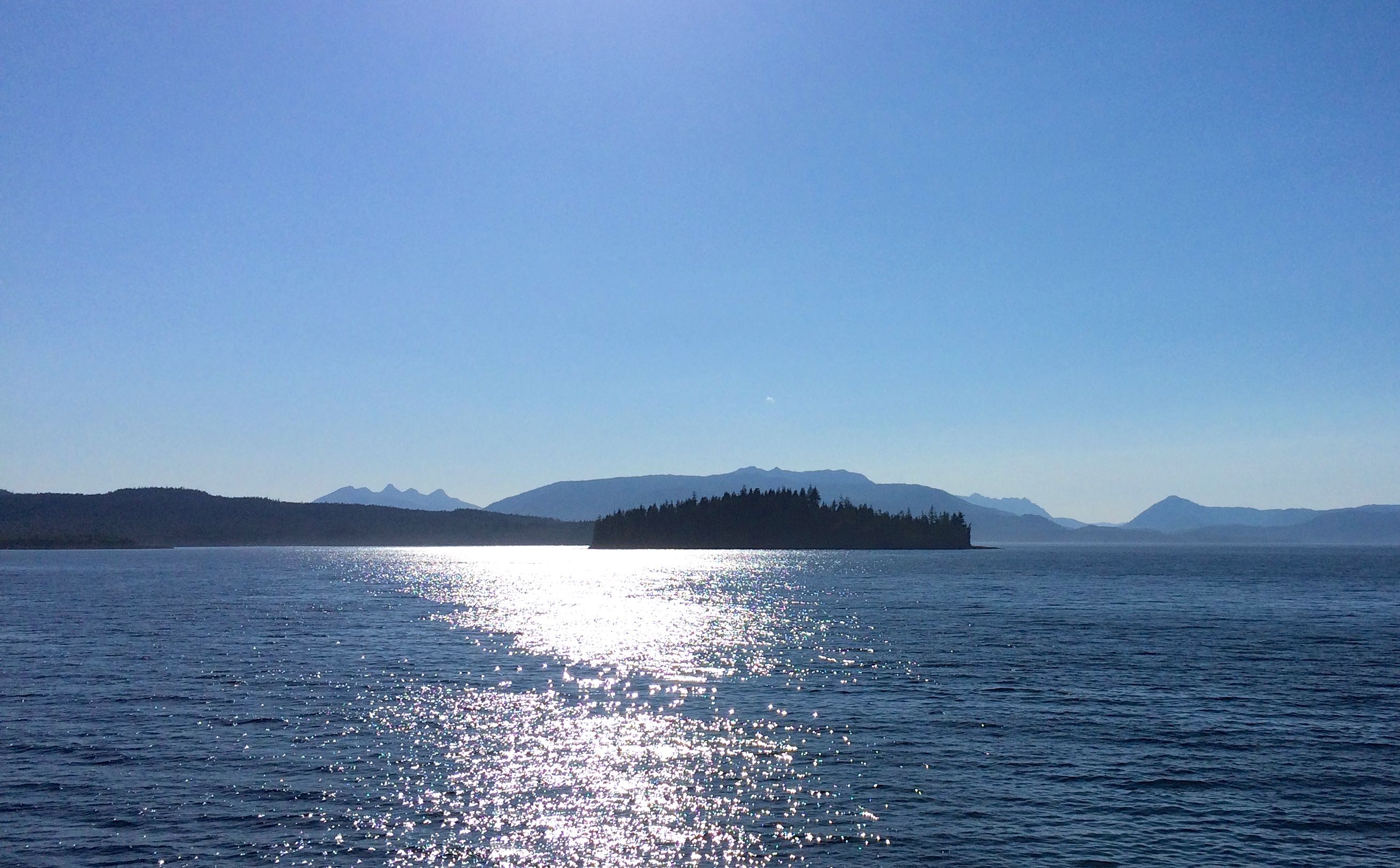 PRINCE OF WALES ISLAND
We were so happy to be invited to come to Prince of Wales Island by the director of the library in Craig on Prince of Wales.
Craig library just won a medal from the National Library & Museum Services.
According to their website: "The National Medal is the nation's highest honor given to museums and libraries for service to the community.
For 21 years, the award has celebrated institutions that demonstrate extraordinary and innovative approaches to public service to make a difference for individuals, families, and communities.
The 2015 National Medal finalists have made real and lasting contributions to their local communities through programs that engage and inspire the public.
The Institute of Museum and Library Services is the primary source of federal support for the nation's 123,000 libraries and 35,000 museums.
Their mission is to inspire libraries and museums to advance innovation, lifelong learning, and cultural and civic engagement."
Craig Library was one of 30 finalists and just before our arrival on Prince of Wales Island, they were one of 5 winners.
Amy Marshall, director of the Craig Library was awarded the medal for her library by Michelle Obama.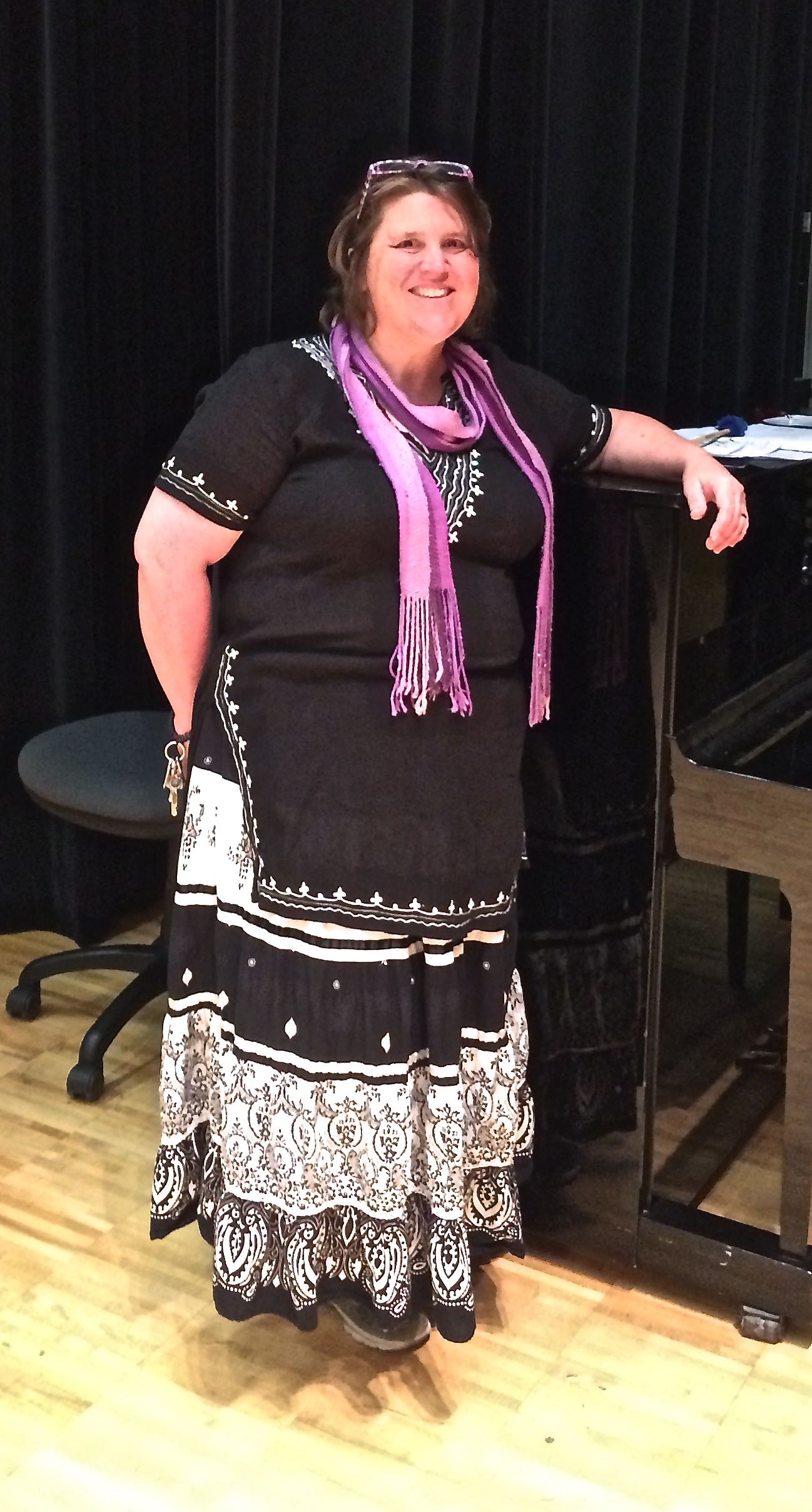 Amy was instrumental in making it possible for us to come to Alaska through SE Alaska to present our Music in Poetry Program.
We played 2 concerts, one in Craig and one in Thorne Bay, and we presented an informal workshop for locals at Craig library which included a group discussion about integrating poetry and music.  We created a song with melody and chords based on a poem.
Below is a picture of Amy with us on Craig's High School Auditorium stage.
This is a beautiful school and the auditorium has great acoustics.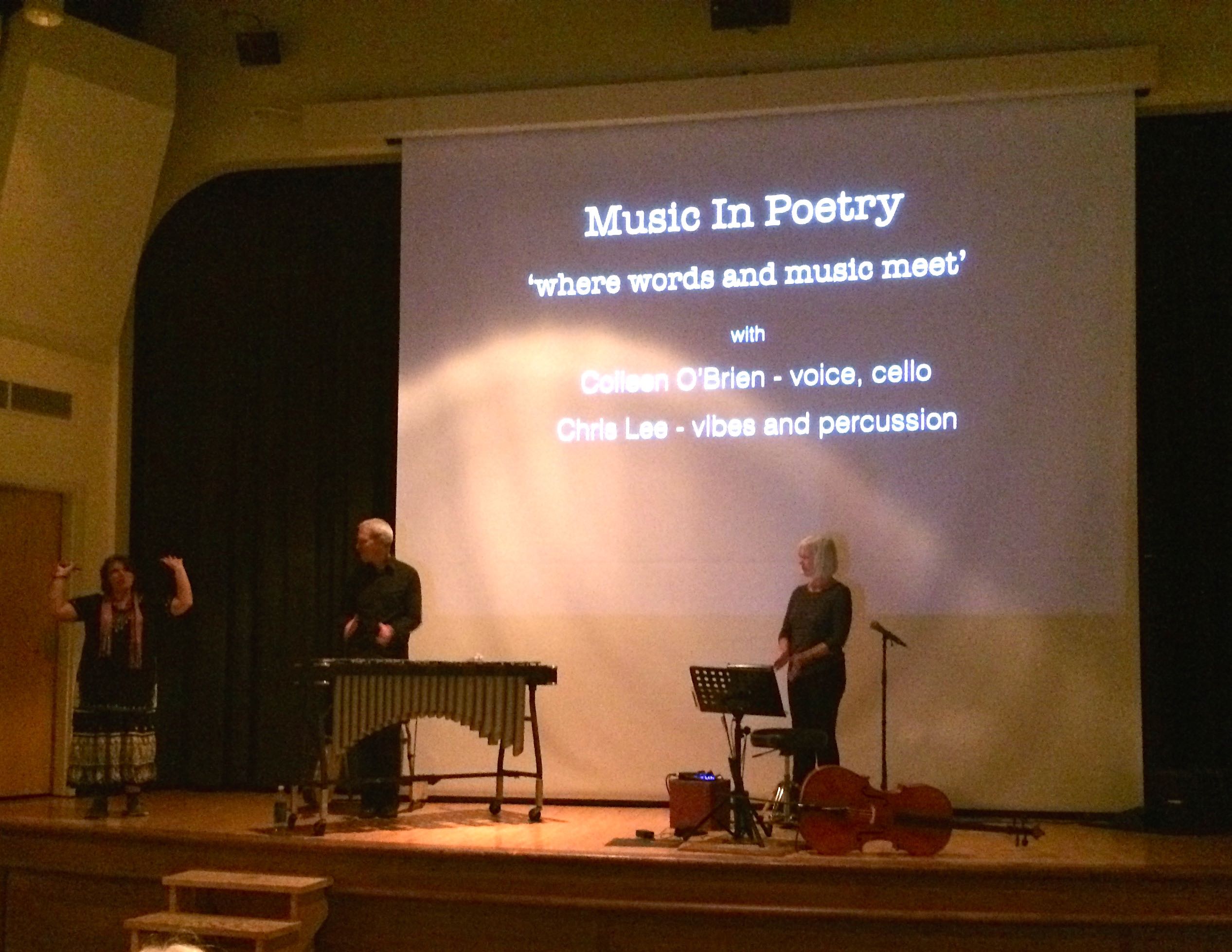 We went to Kasaan Village on the way to our Thorne Bay performance.
The road was gravel and quite bumpy in places, but totally worth the time and bumps.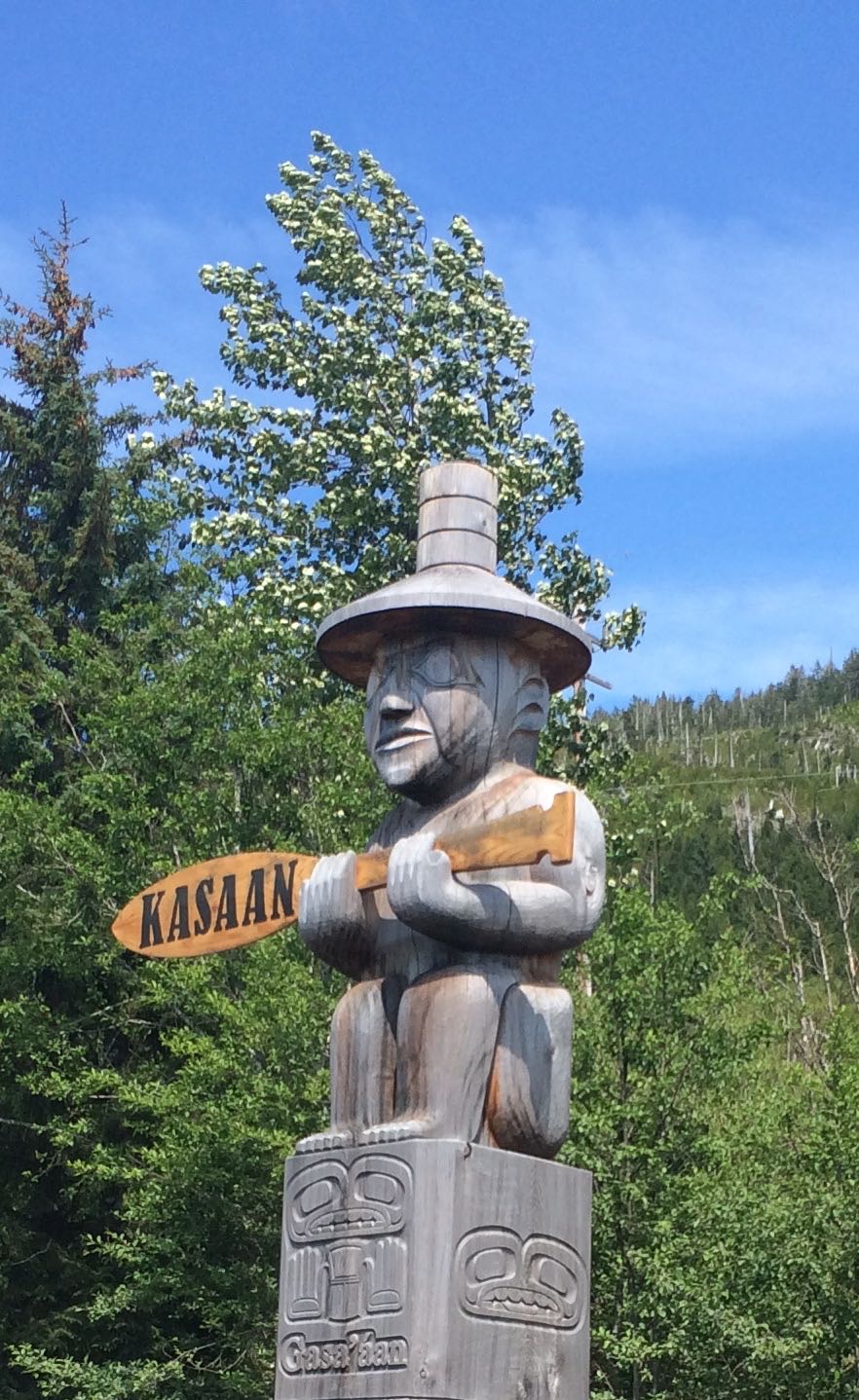 Kasaan is one of the main historical communities of the Kaigani Haida.
Residents moved from their former village on Skowl Arm, now called Old Kasaan, starting in 1893 and mostly in the period 1902-1904.
This migration was prompted by the promise of jobs and a school occasioned by development of copper mining and a cannery near the present location. Kasaan was established as a city in 1976.
We initially visited the carving shed before hiking to the Old Village of Kasaan.
We met Eric and Harley who were involved in many projects.
Both told us they are 1st Nation members of the Kaigani Haidi Community.
They have been working on a canoe, masks and working to restore the Whale House in Old Kasaan.
They say they are apprentices of a master carver and that they are learning both traditional forms and finding new methods to build.
Eric agreed to model the war helmet as Harley threw a rock at his head to show how effective the war helmet is.
These 2 were quite engaging, funny and very dedicated to their work!.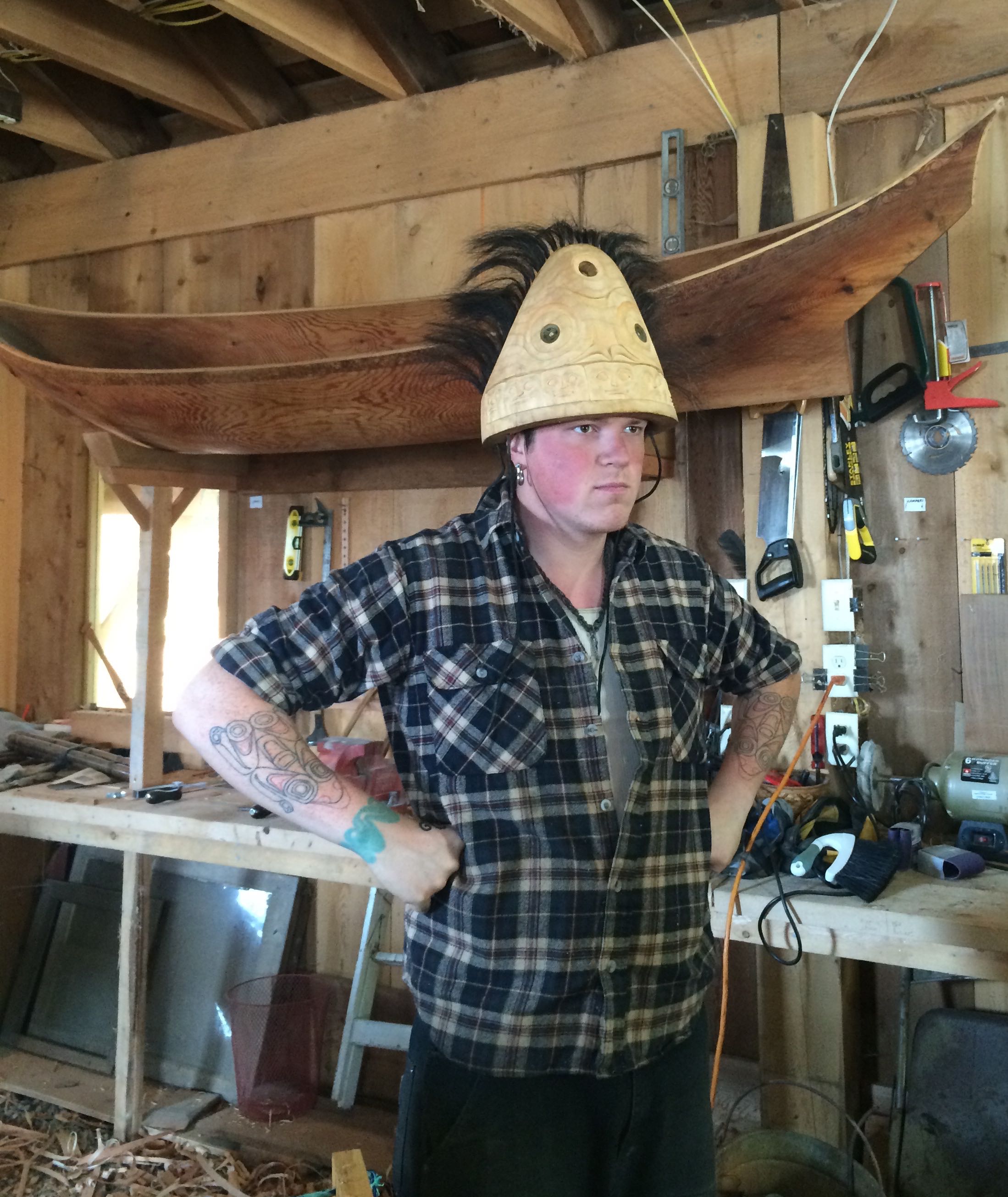 We took the 1 mile hike through the rain forest to the Old Village of Kasaan - there was no-one else visiting while we were there, it was as if we stumbled into an ancient, mysterious, beautiful place.
Dozens of totems are scattered throughout this old village. 
One of our favorites was the Whale Totem.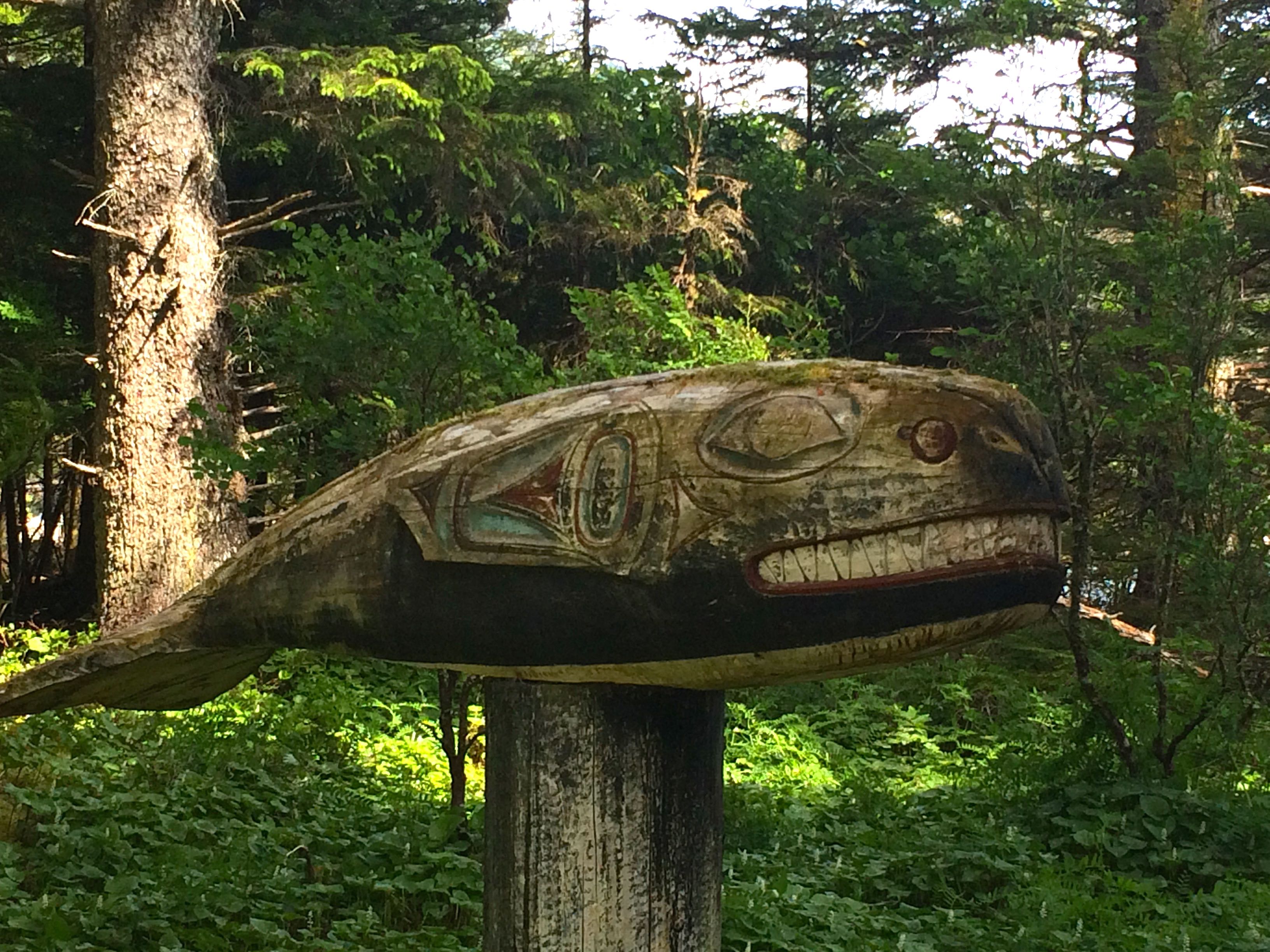 The Whale House Is being restored.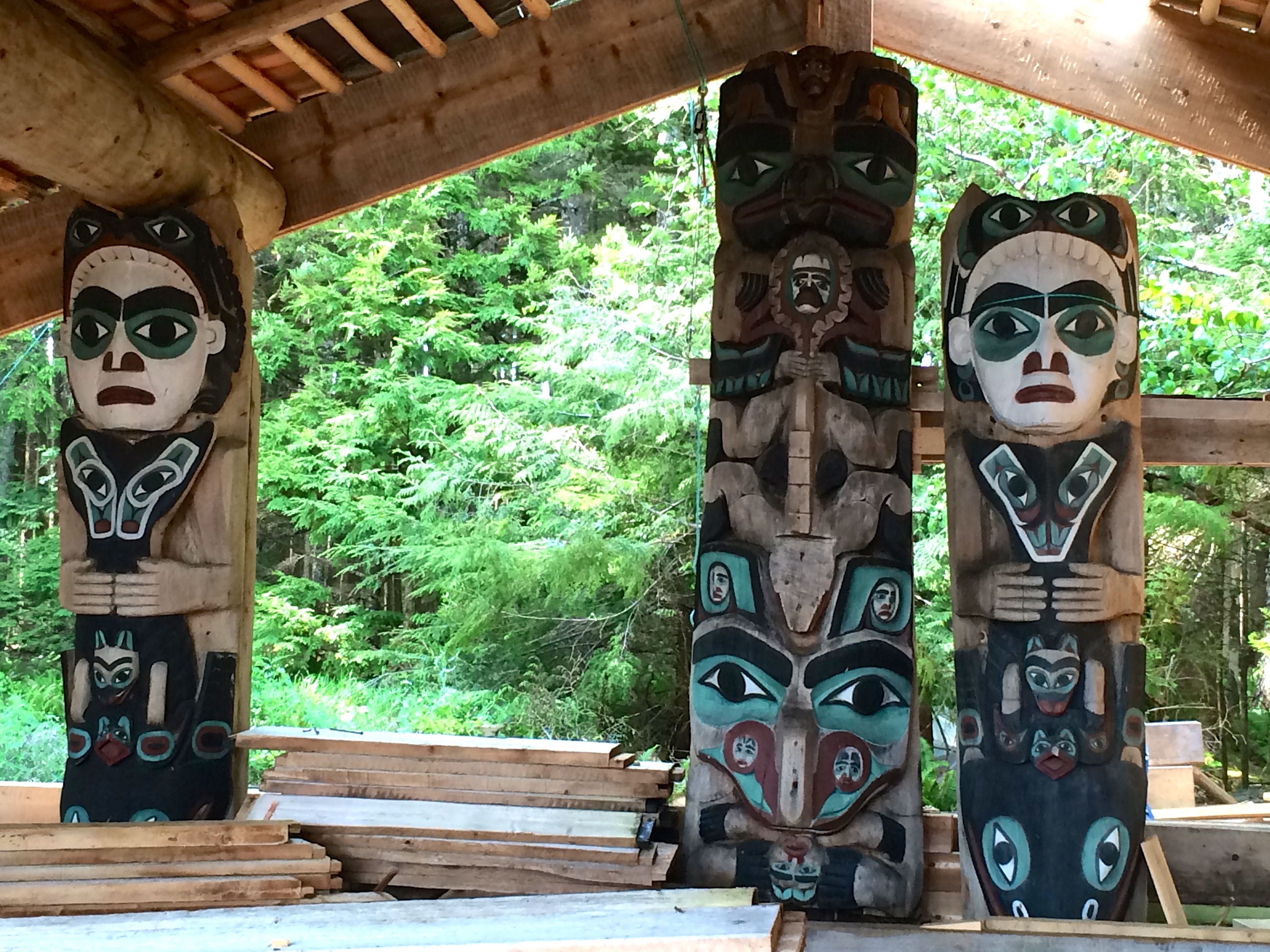 One of the many totems in the Old Village of Kasaan.  Eric tells us these totems were made in the mid 1800's.
We were surprised how well they have held up given that they are in a rain forest.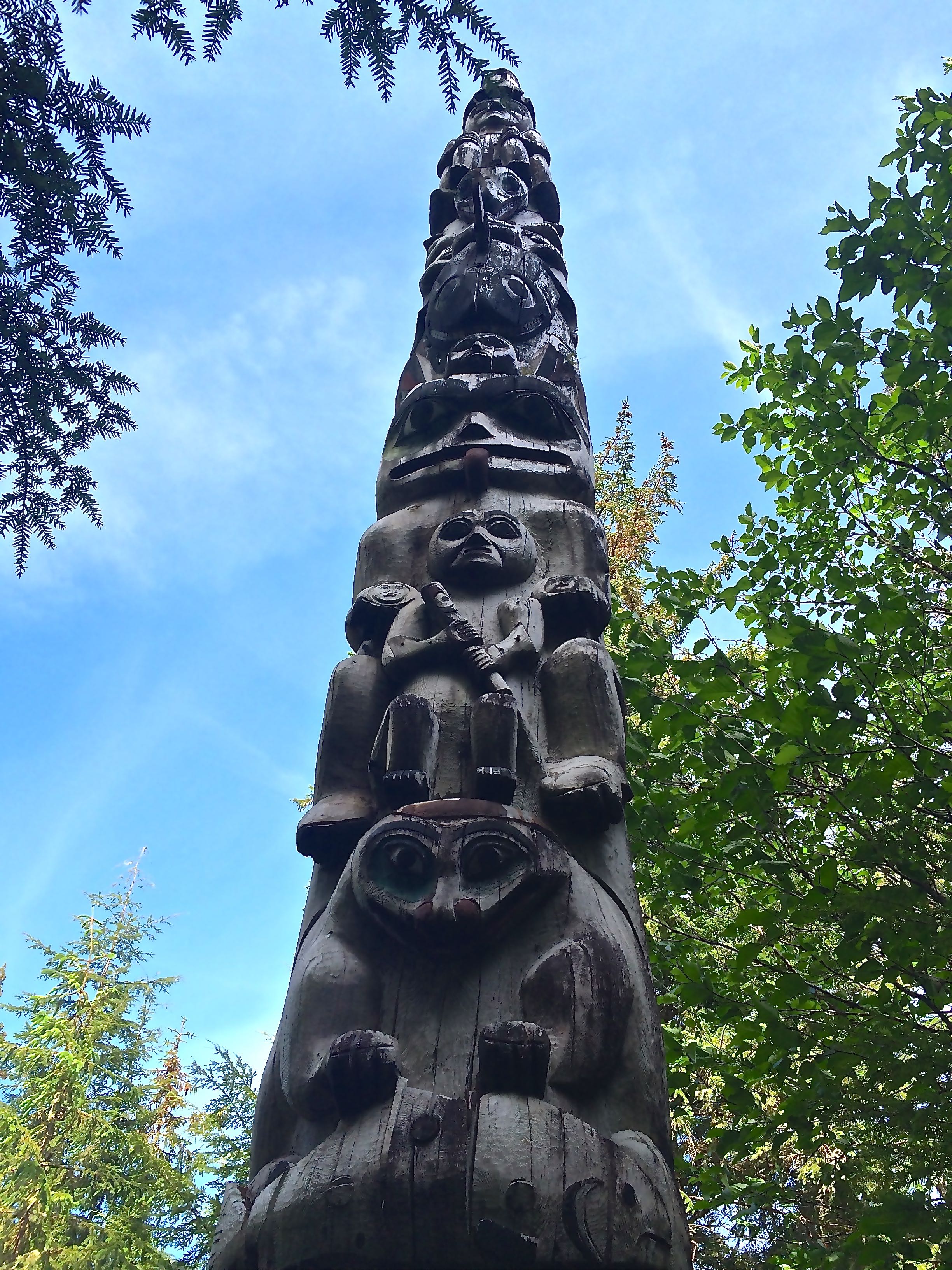 We head back to the van to make our journey back to the main road to Thorne Bay.
The person opening for us is Sophia Martin, "The Girl From the North Country".
Sophia is 10 years old, and wow, what a voice!
She also plays the ukulele well and writes great songs!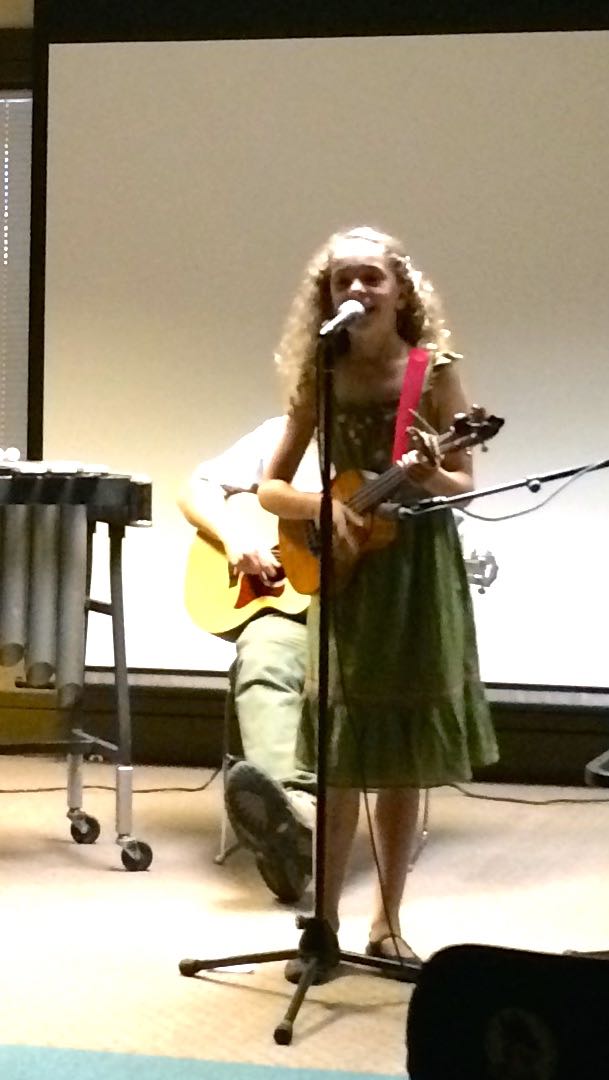 Our Vista Volunteer  Jamie did a great job getting the word out for the performance which took place at the High School.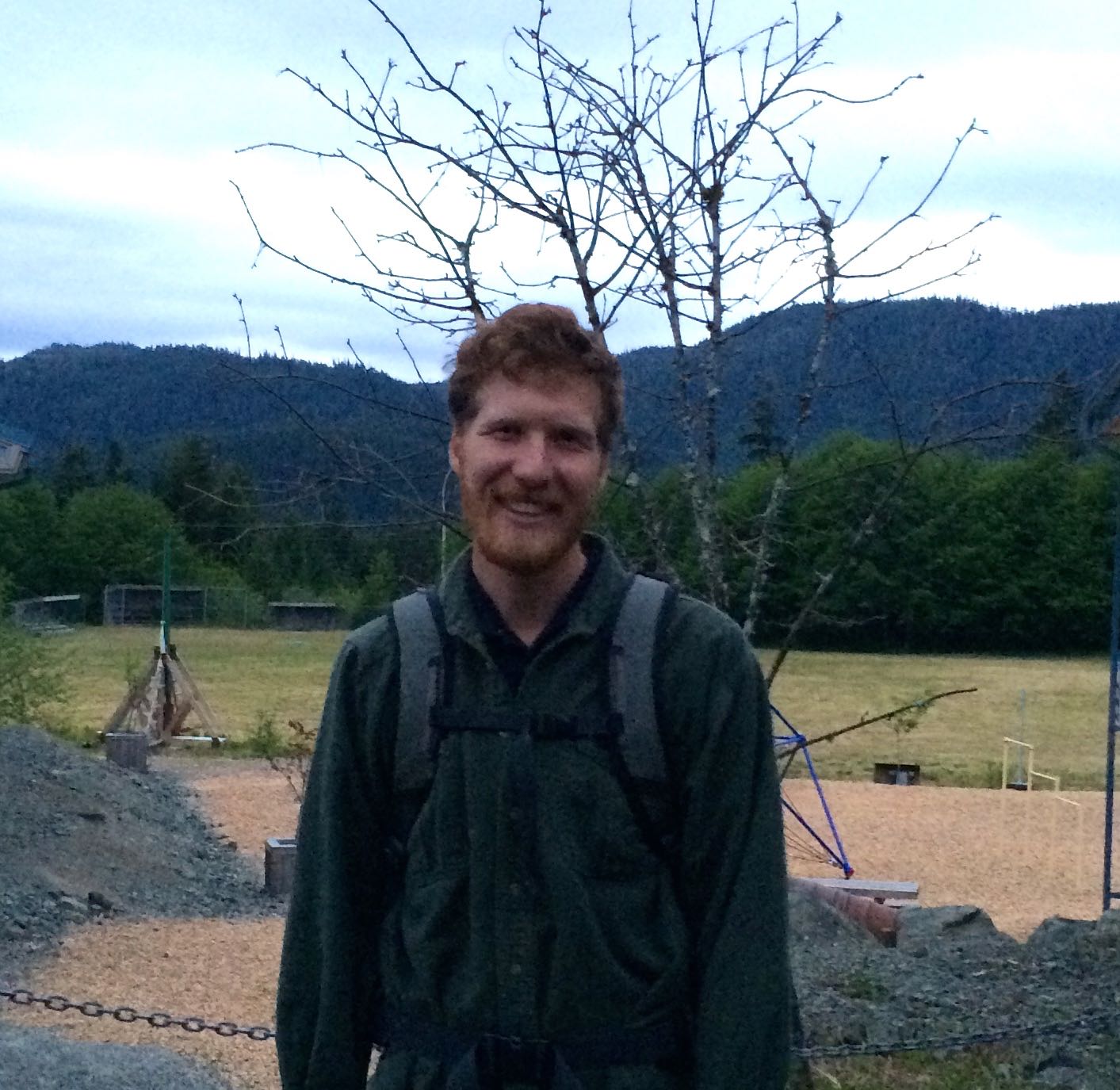 We had a little time to check out other places in Prince of Wales, this is in Klawock.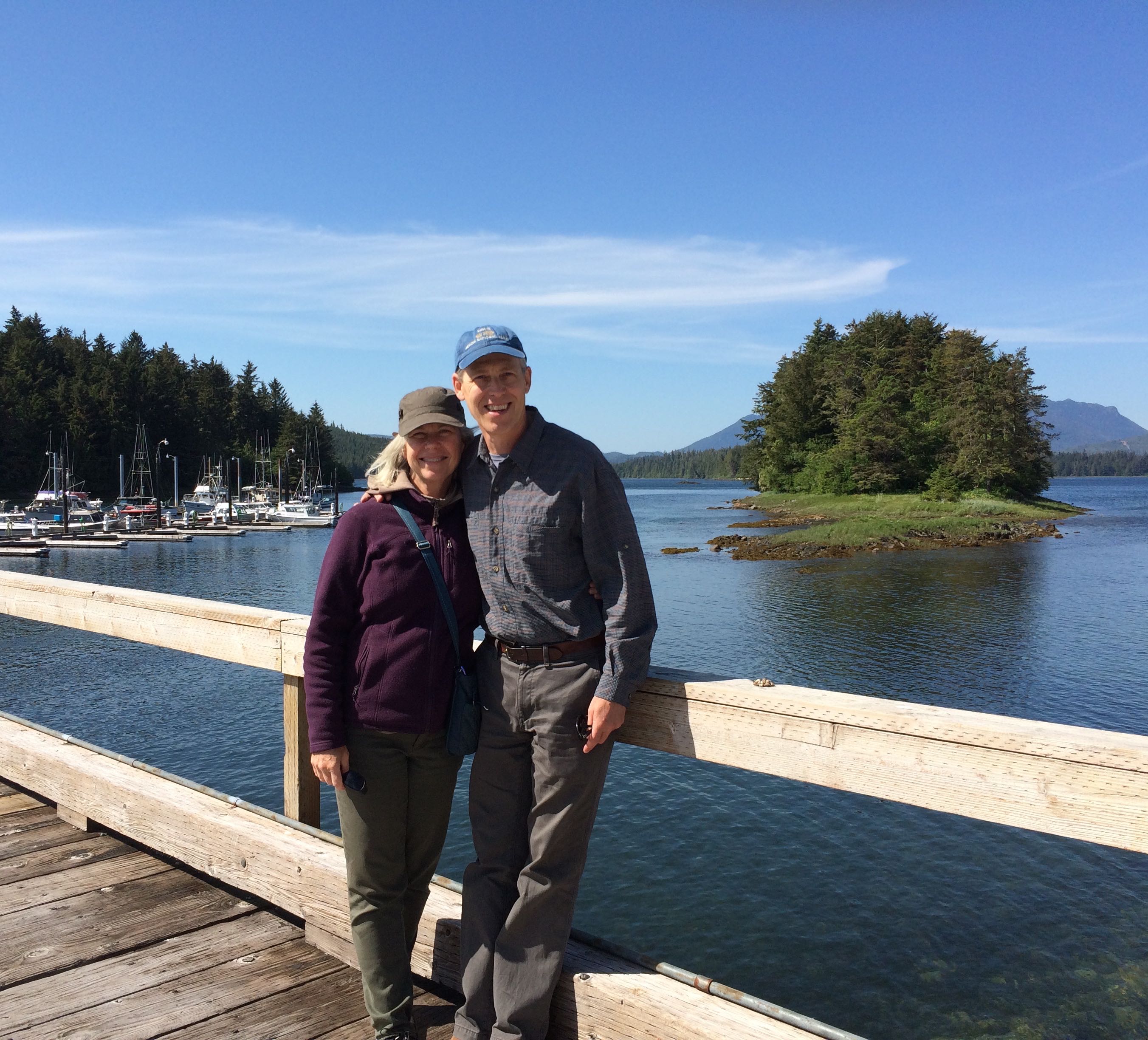 Looking North from Old Town Craig.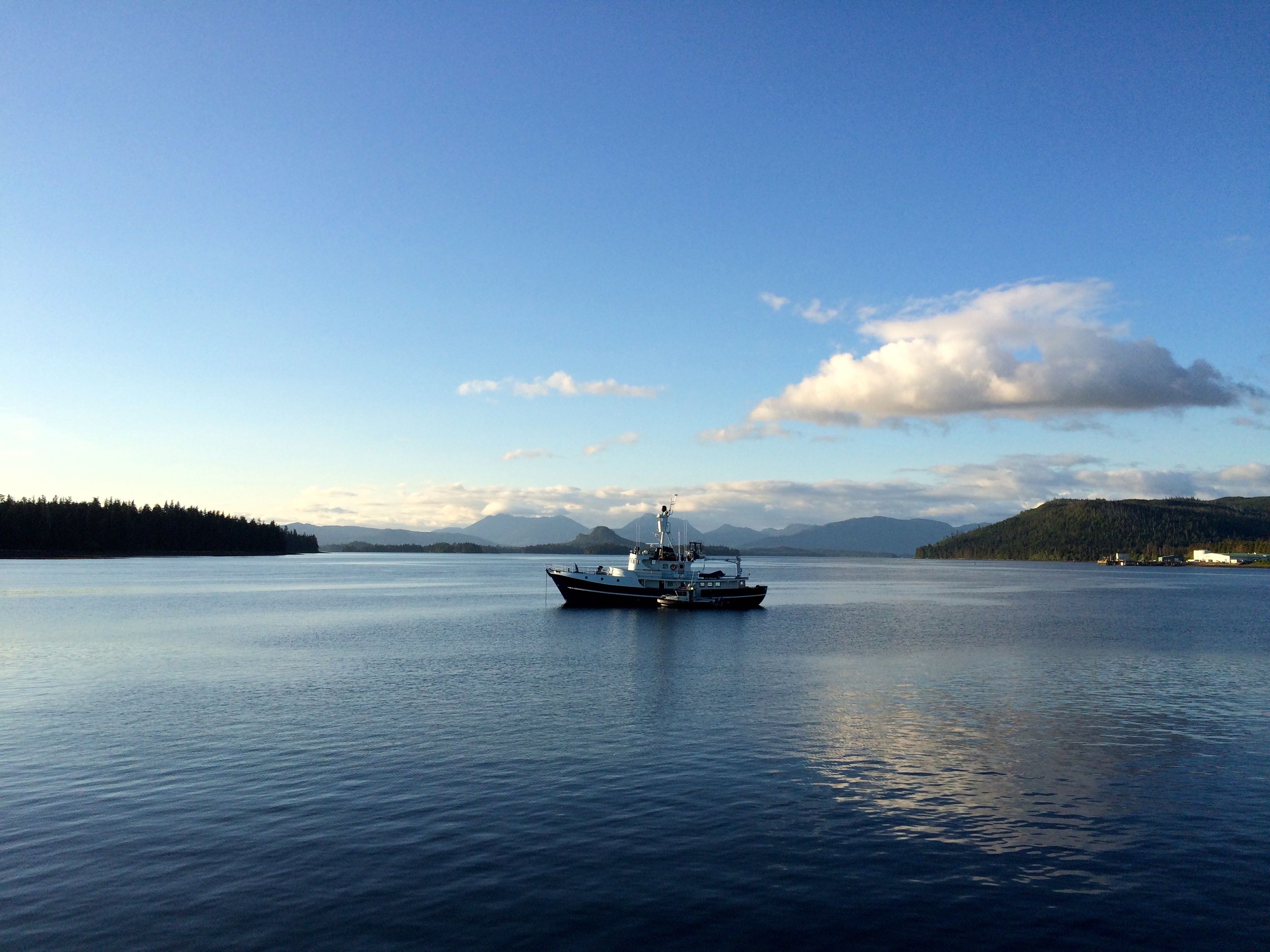 We were so fortunate to be staying in a beautiful B & B right on the water in Craig with water views in all directions and near walks through the woods to the beach.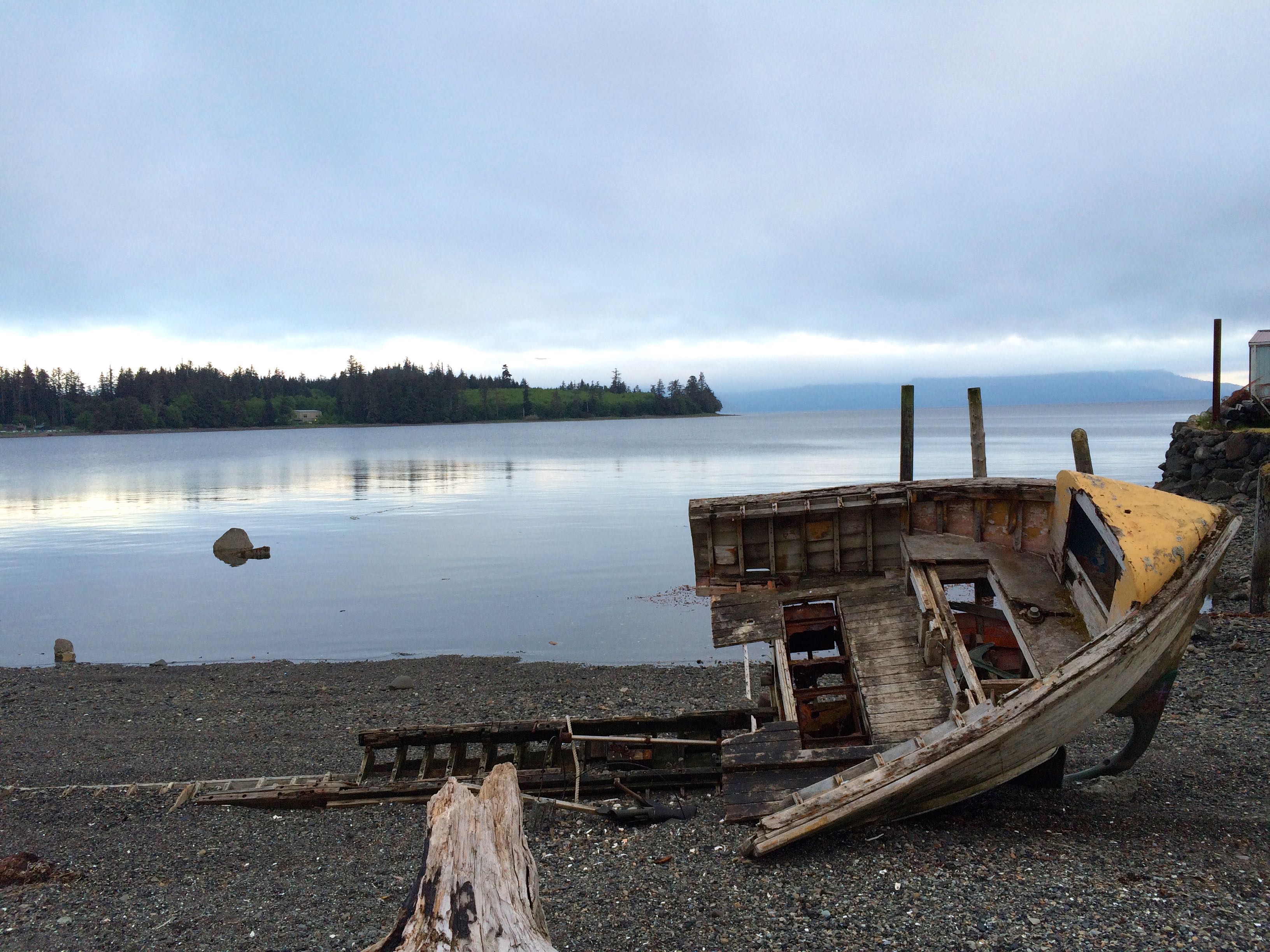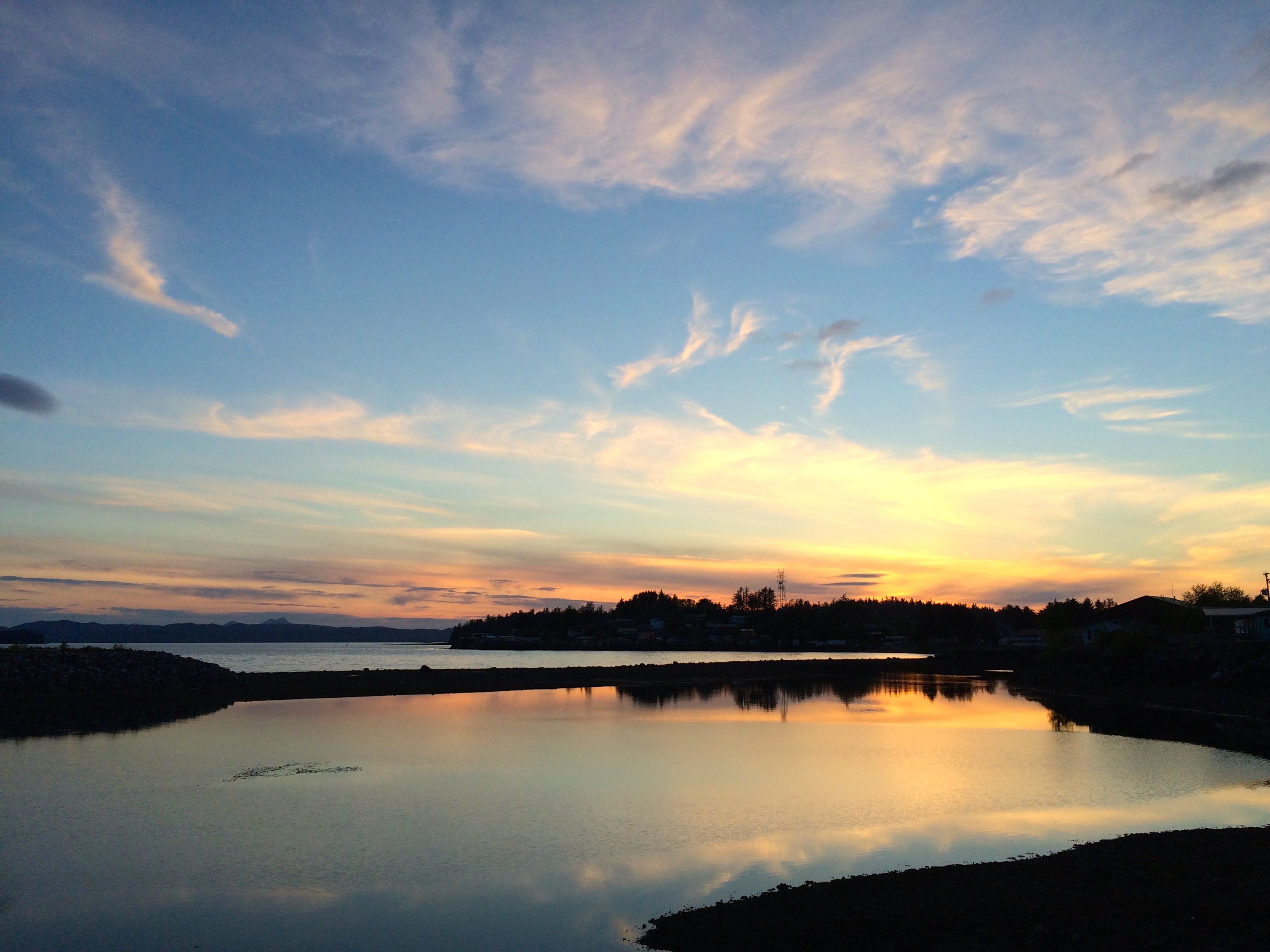 We'd like to thank Amy Marshall for inviting us to Prince of Wales Island! We had a great time!
Next stop, Ketchikan!