We again boarded the ferry in Ketchikan with our van for the 24 hour trip to Sitka.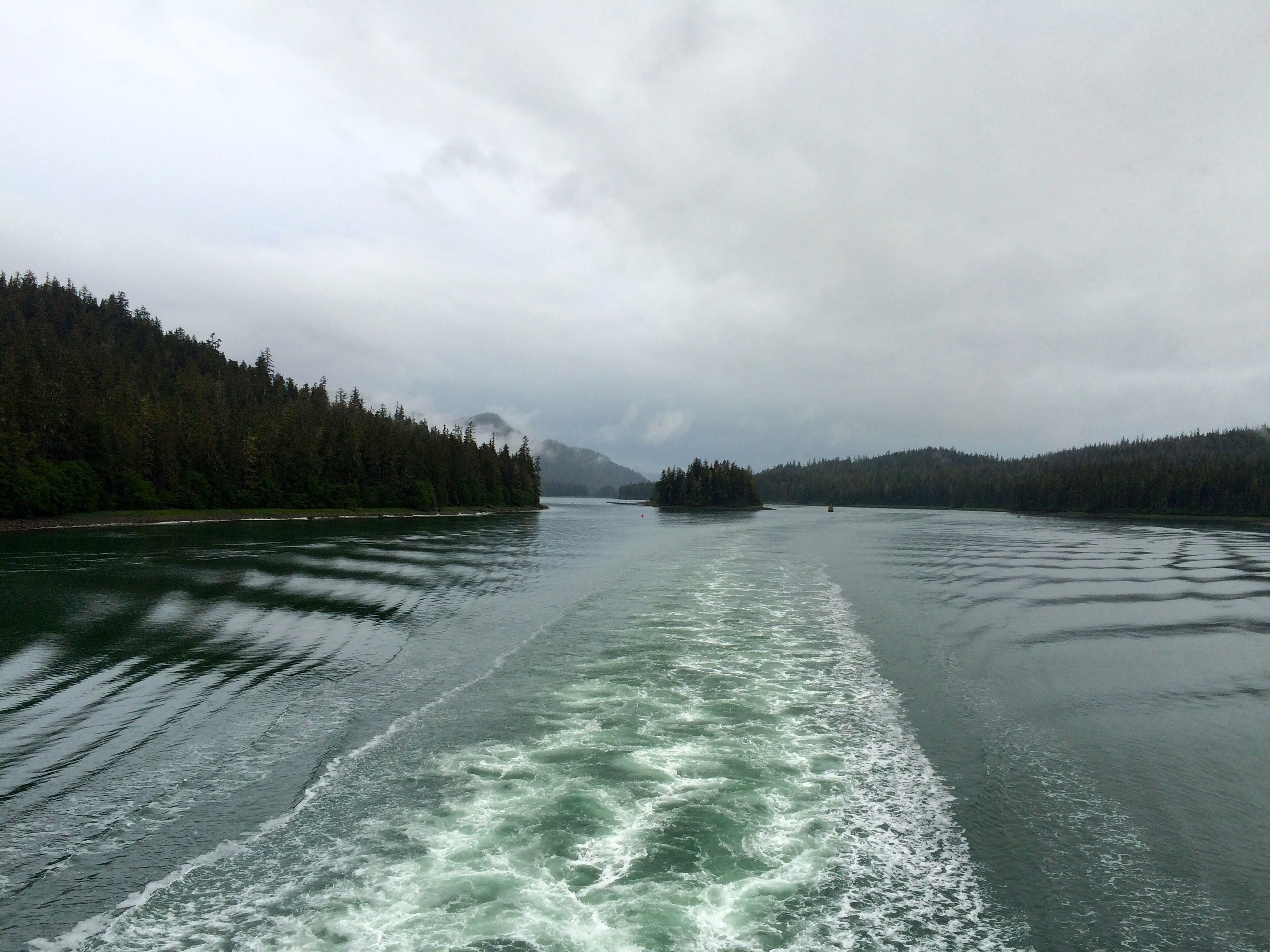 This time, we book a cabin on the ferry for a good nights rest since we are performing a few hours after arriving in Sitka.
We even have a bathroom with a shower.
"All hands on deck!"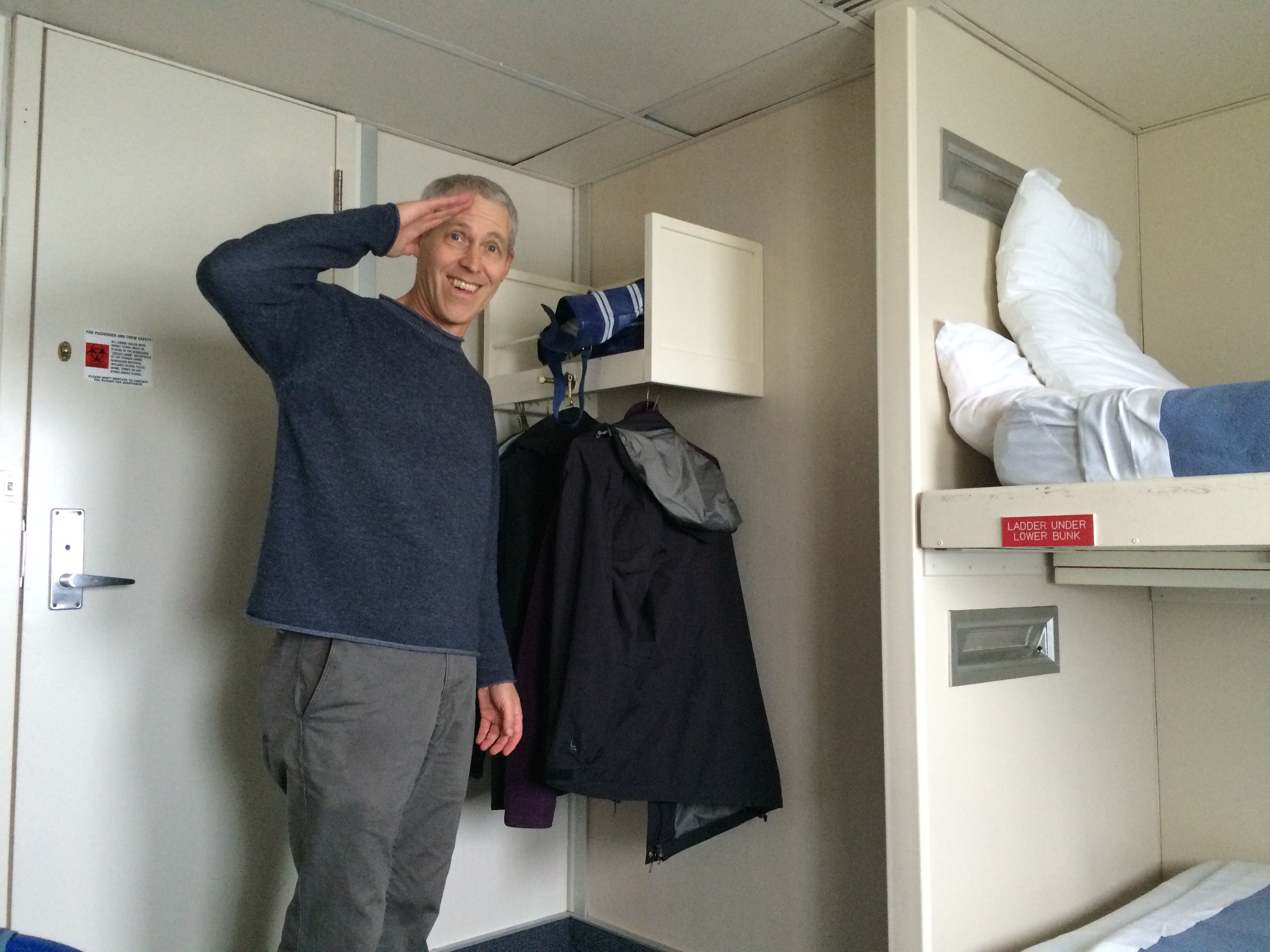 The weather on the way is a little cool and rainy & walking on deck sure wakes you up if feeling a little sleepy.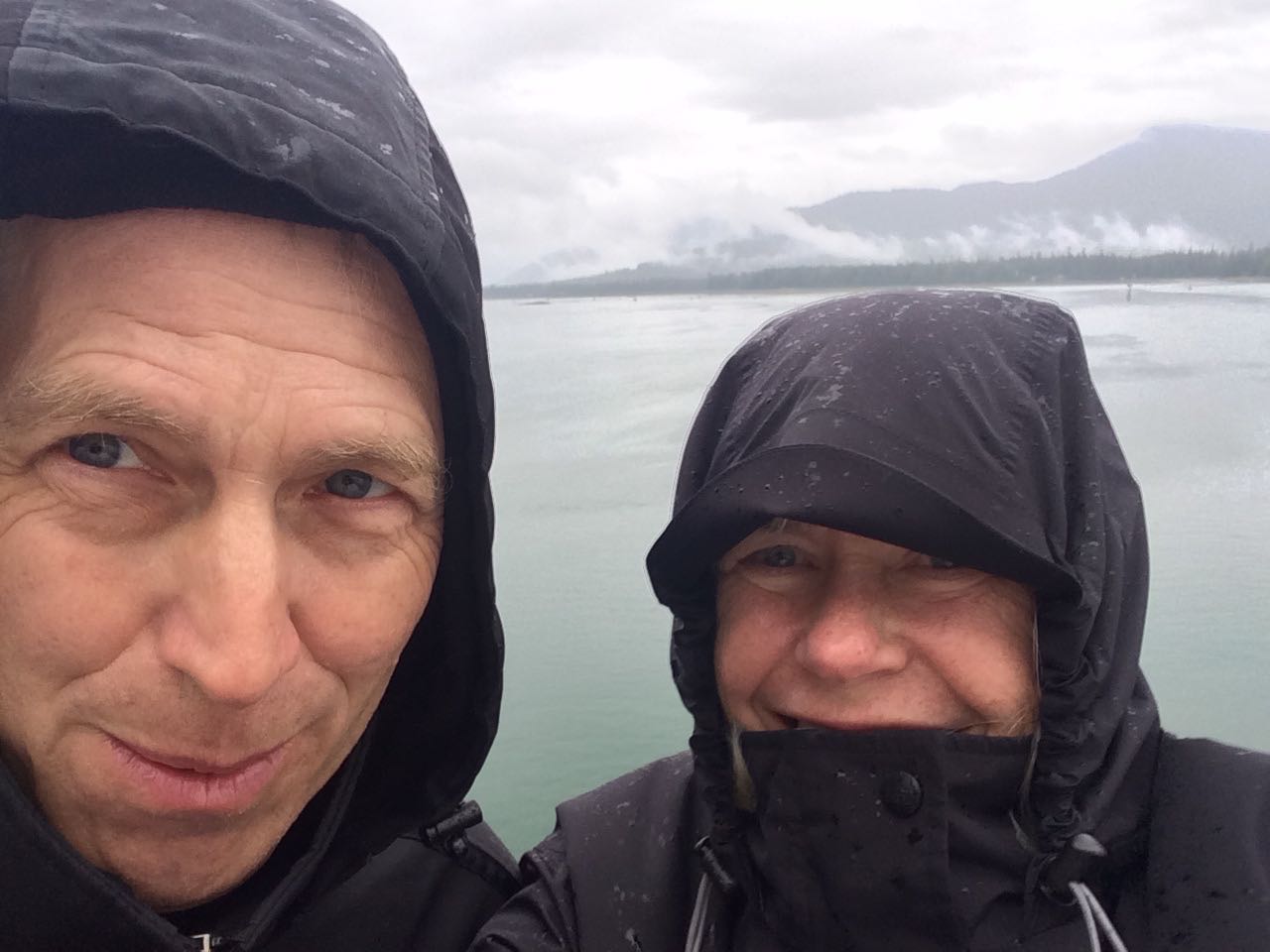 We both agree that Sitka is our favorite town in SE Alaska.
We love all the communities we visited in SE, but the combination of life in Sitka, it's beautiful setting, maybe the fact that it was never a gold rush town gives it a different vibe.
There are fewer ocean liners coming to Sitka than other parts of SE Alaska, the community prefers this and when the ocean liners do come, they need to anchor away from the downtown area leaving the beautiful views of Sitka intact.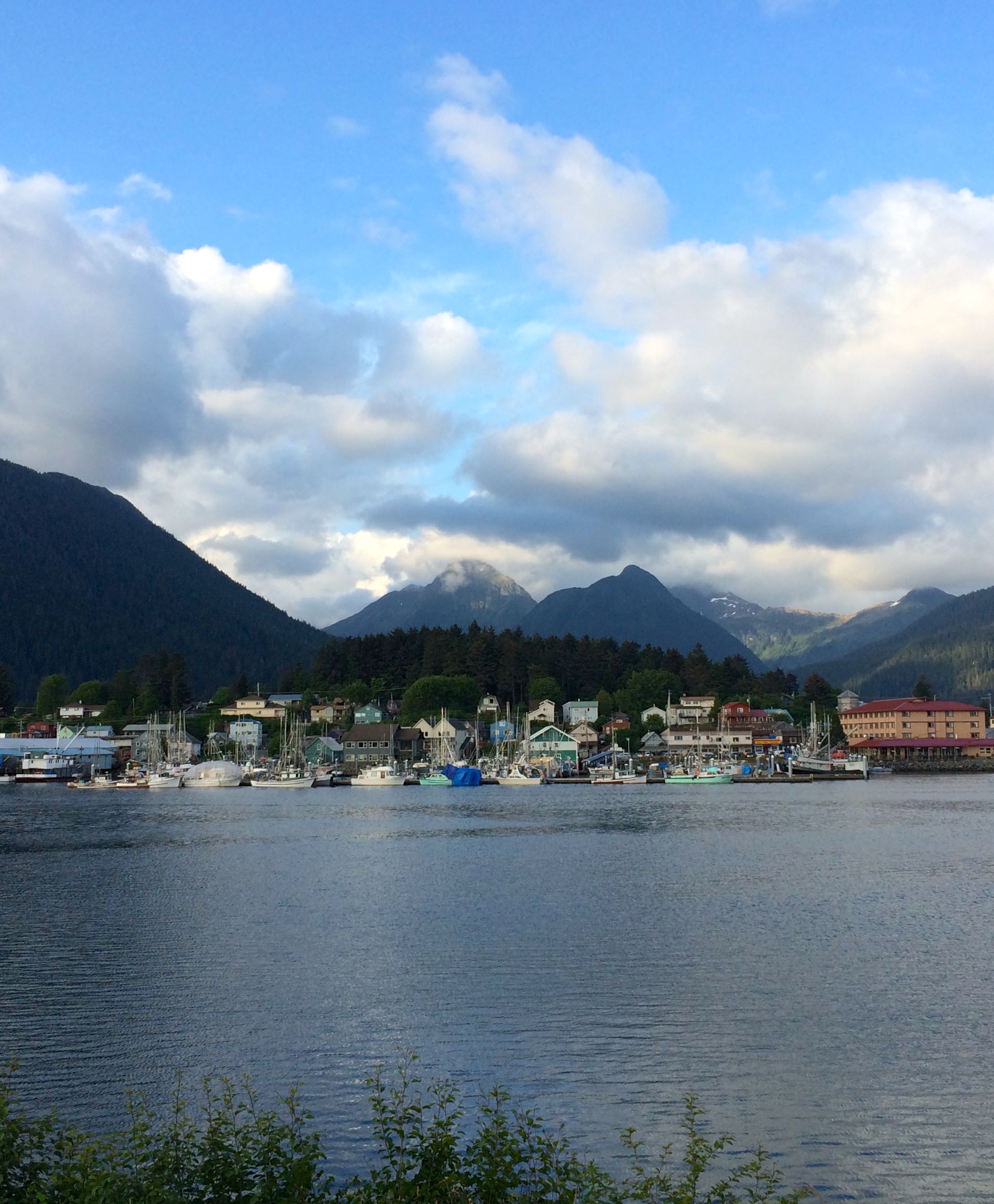 As all areas of SE Alaska, there is an active local arts and music scene, but Sitka has a fine arts campus at the historic Sheldon Jackson Campus.
On the day we arrived, we had a few hours to look around before our set-up time at the library which just happened to be on the same campus.
We lucked out because we were invited to attend the grand opening of the new performance center on campus in which much of the community had volunteered many thousands of hours to refurbish.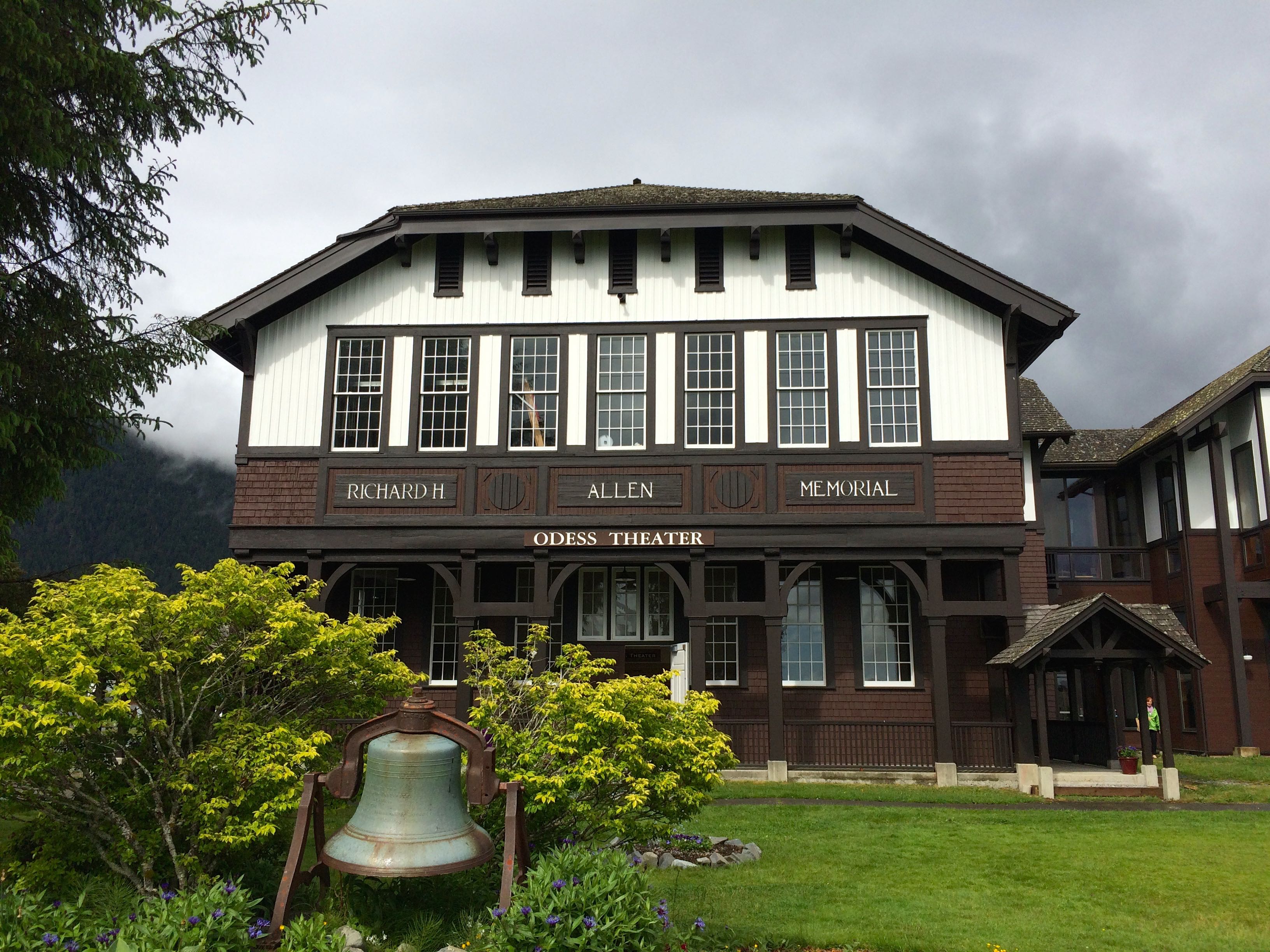 We are sure glad we went!
This building is beautiful, inside and out.
The dedication and turn-out from the community gave us a great opportunity to see a good portion of the community as several hundred people attended.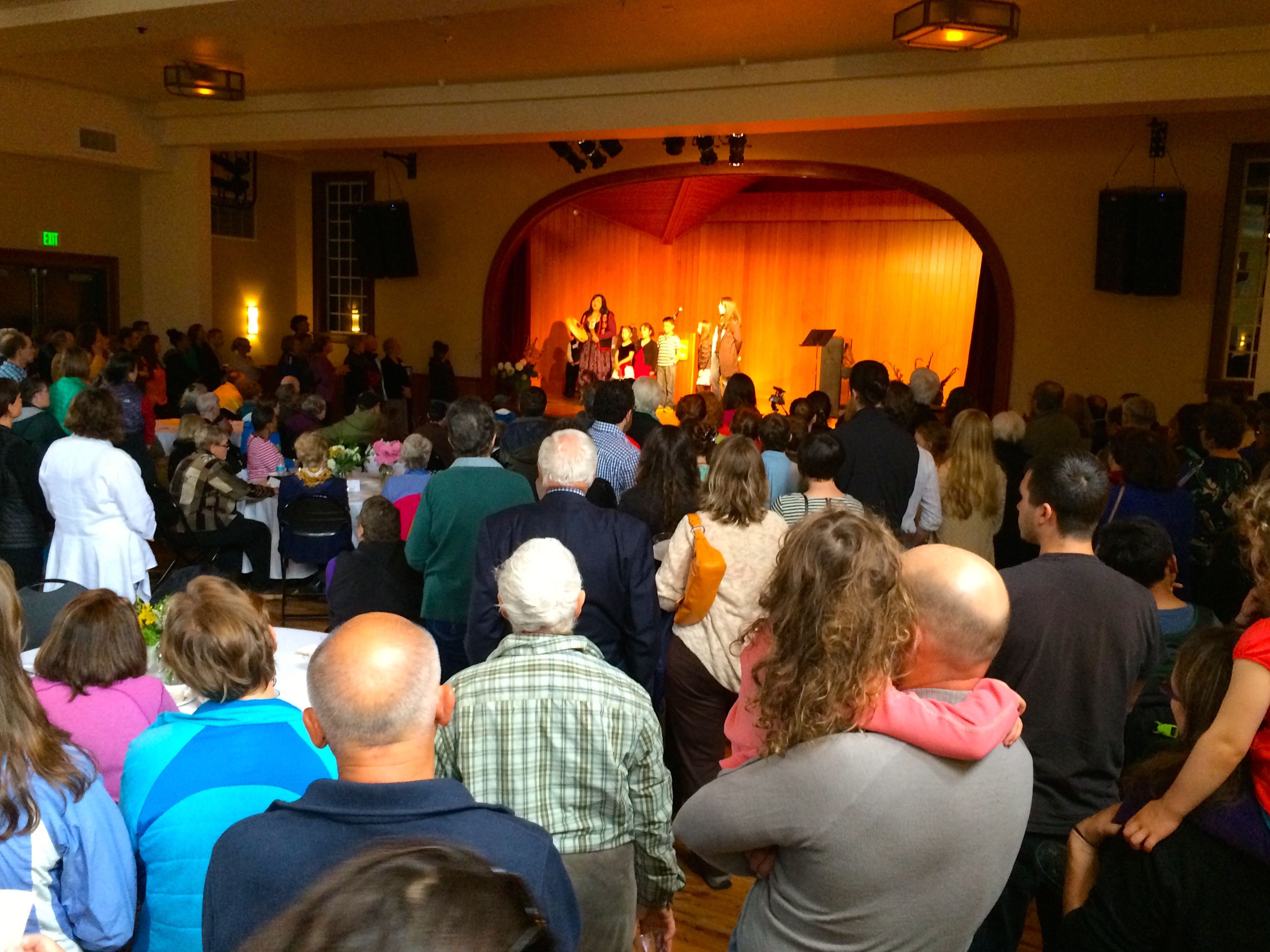 The presentations and community response revealed a very cohesive group of people who are very committed to a full and rich life in Sitka and a great appreciation for, participation in and all around support for the arts.
After the initial dedication, everyone was invited to help themselves to excellent appetizers including local smoked salmon on polenta as one of many delicious choices.
We took our food upstairs to listen to the local young violin duo. ( brothers )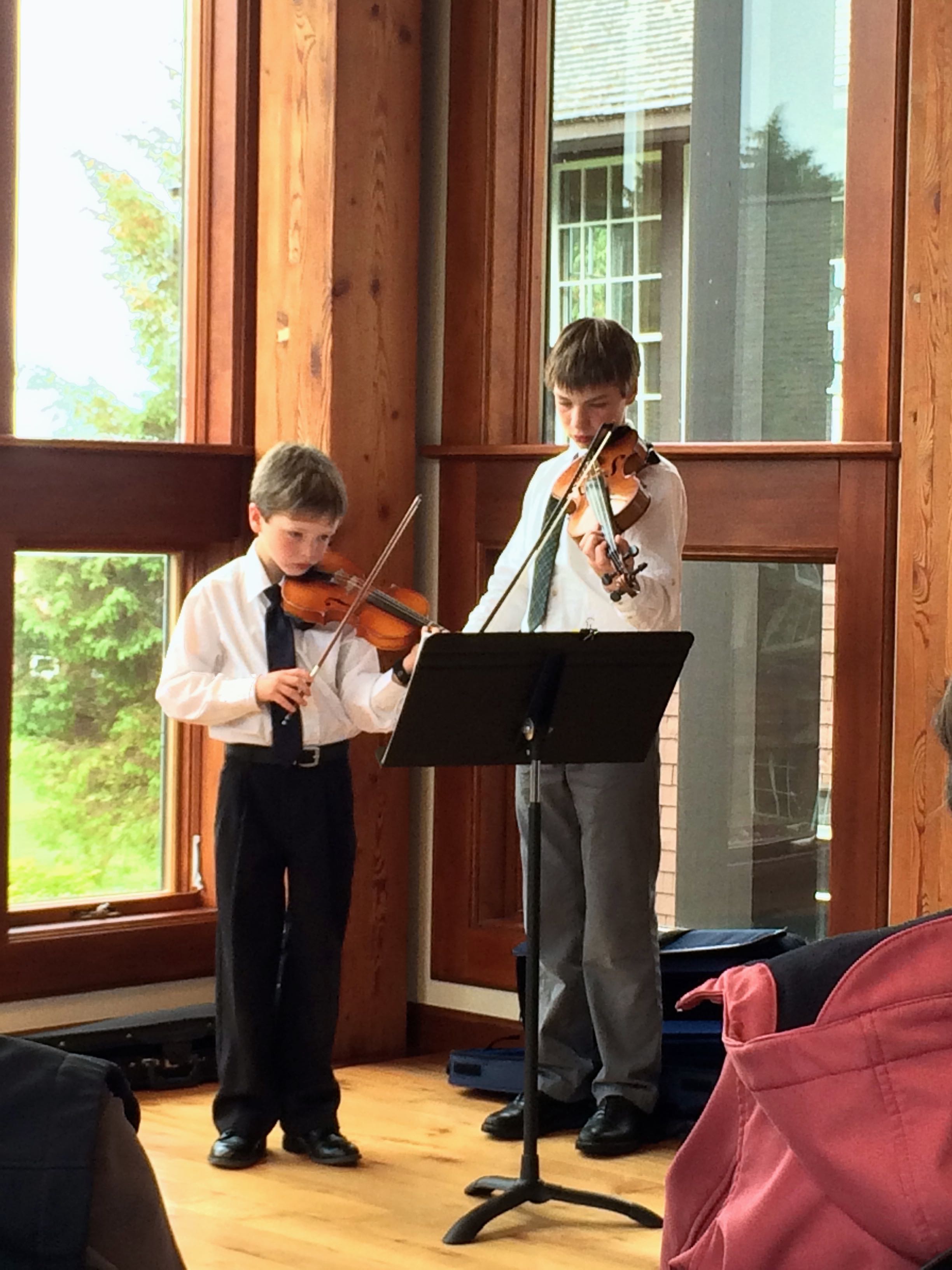 As we were leaving to get ready for our performance across the grounds, we were encouraged to take 2 plates of food with us to eat later.
How could we refuse?
The Kettleson Memorial Library for the city of Sitka is temporarily at the Sheldon Jackson Library.  We really liked this library.
Soon, they will move down to the waterfront to move into their new library overlooking their beautiful waterways, islands and volcano, Mt. Edgecombe. ( now extinct )
Robb Farmer is the new librarian in Sitka, at least fairly new.  He and his wife love Sitka.  They came up from Kentucky.
They told us they thought they had come to a very magical, beautiful  place & that Sitka was a very well educated community.
Robb also told us that the circulation of books in this library is higher than anywhere else in Alaska.
Robb took a few pictures for us during our performance.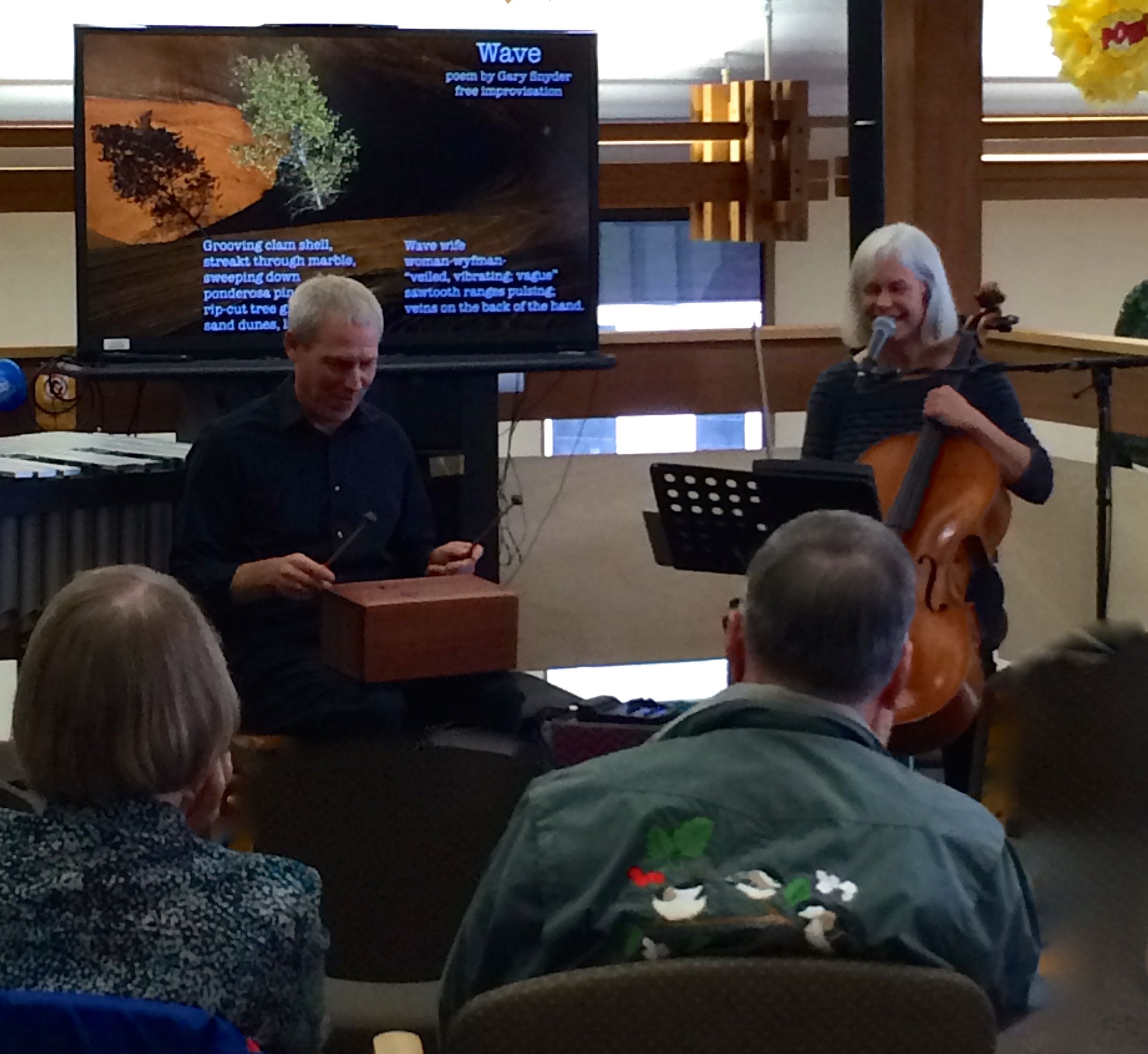 Mt. Edgecombe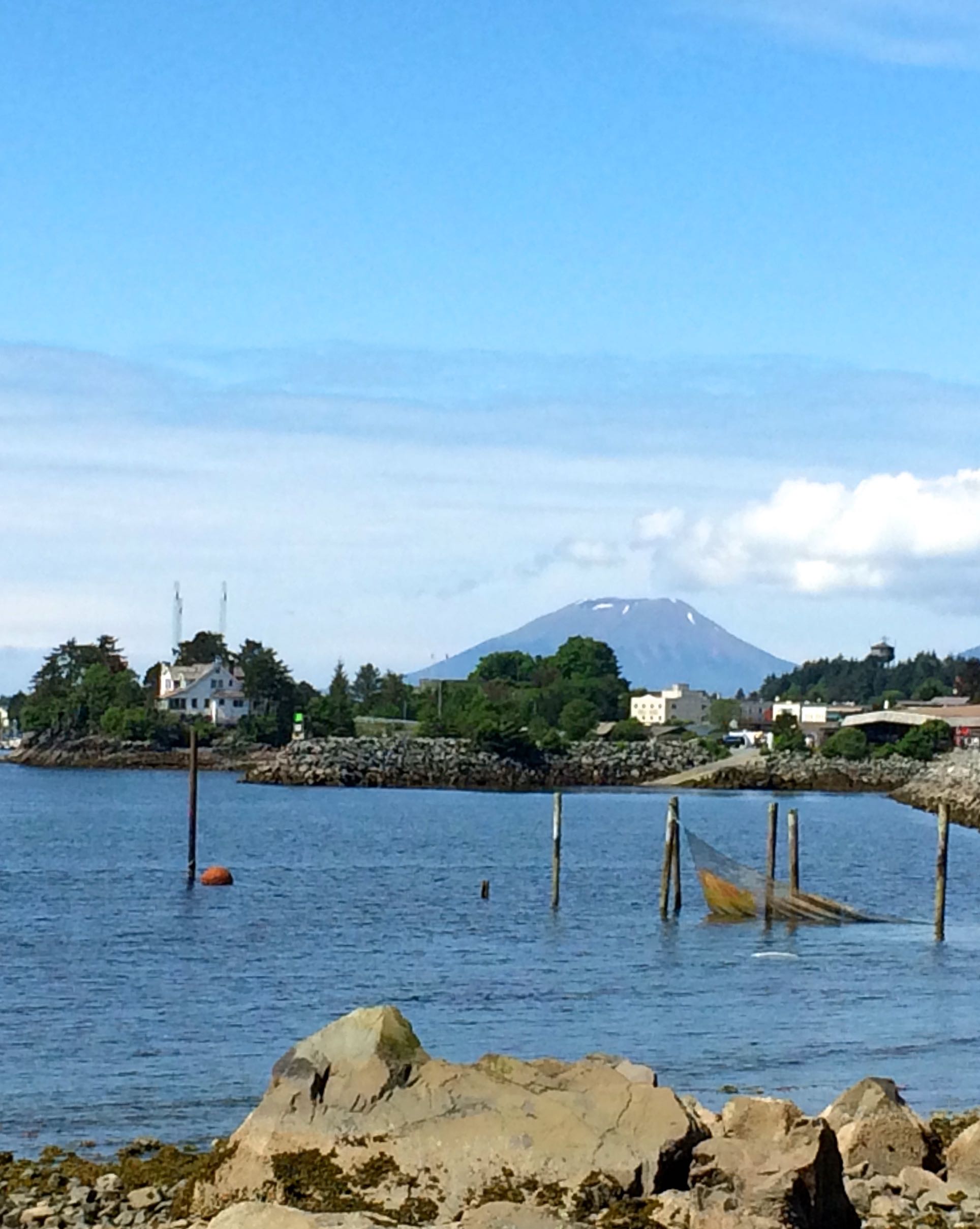 We had a total of 5 days on Sitka, mostly because we had to wait that long for the ferry.
Of all the places to wait, we were glad it was in this town.
We found a great camp spot just across The O'Connel Suspension Bridge on Japonski Island.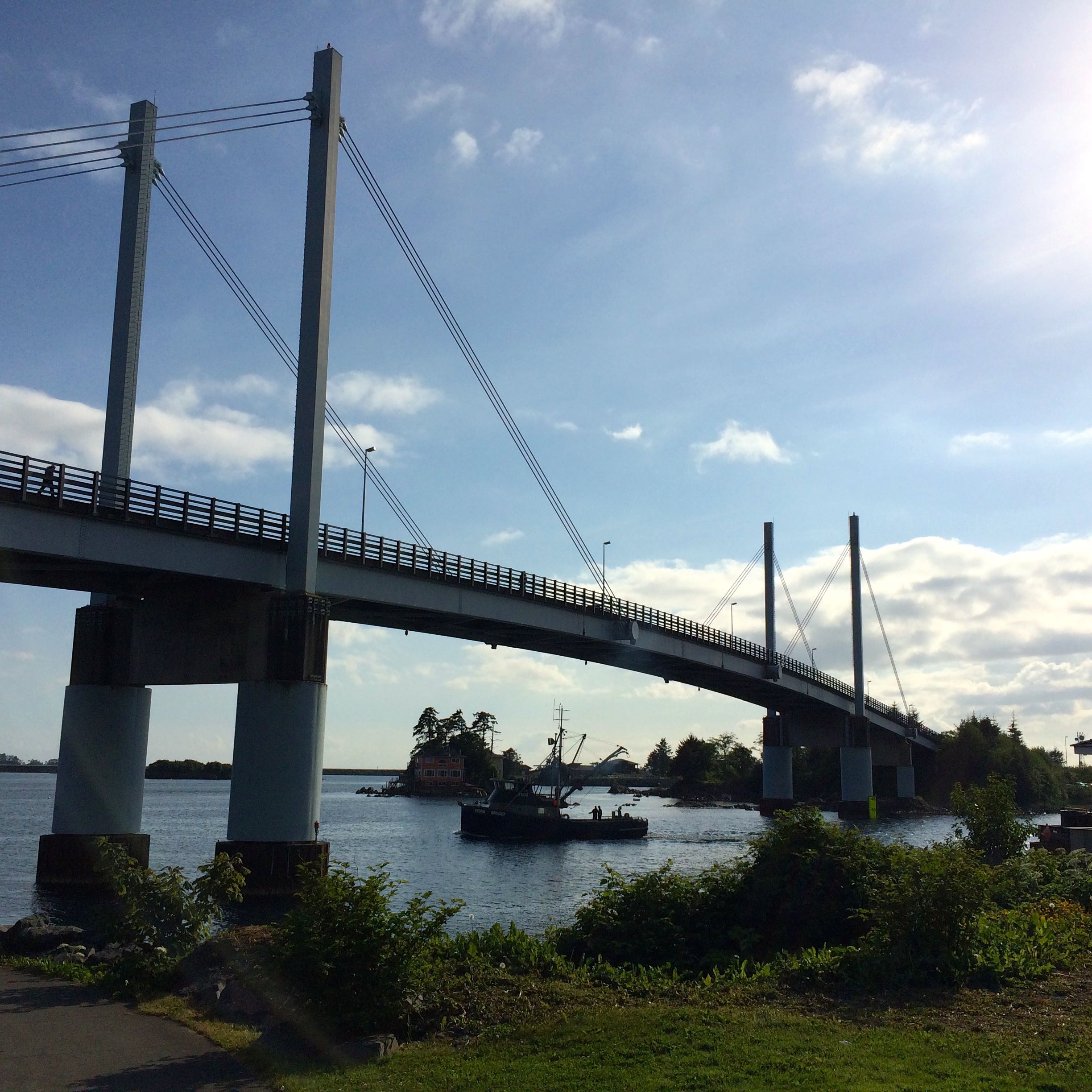 We were within walking distance of town, overlooking the harbor and fishing boats.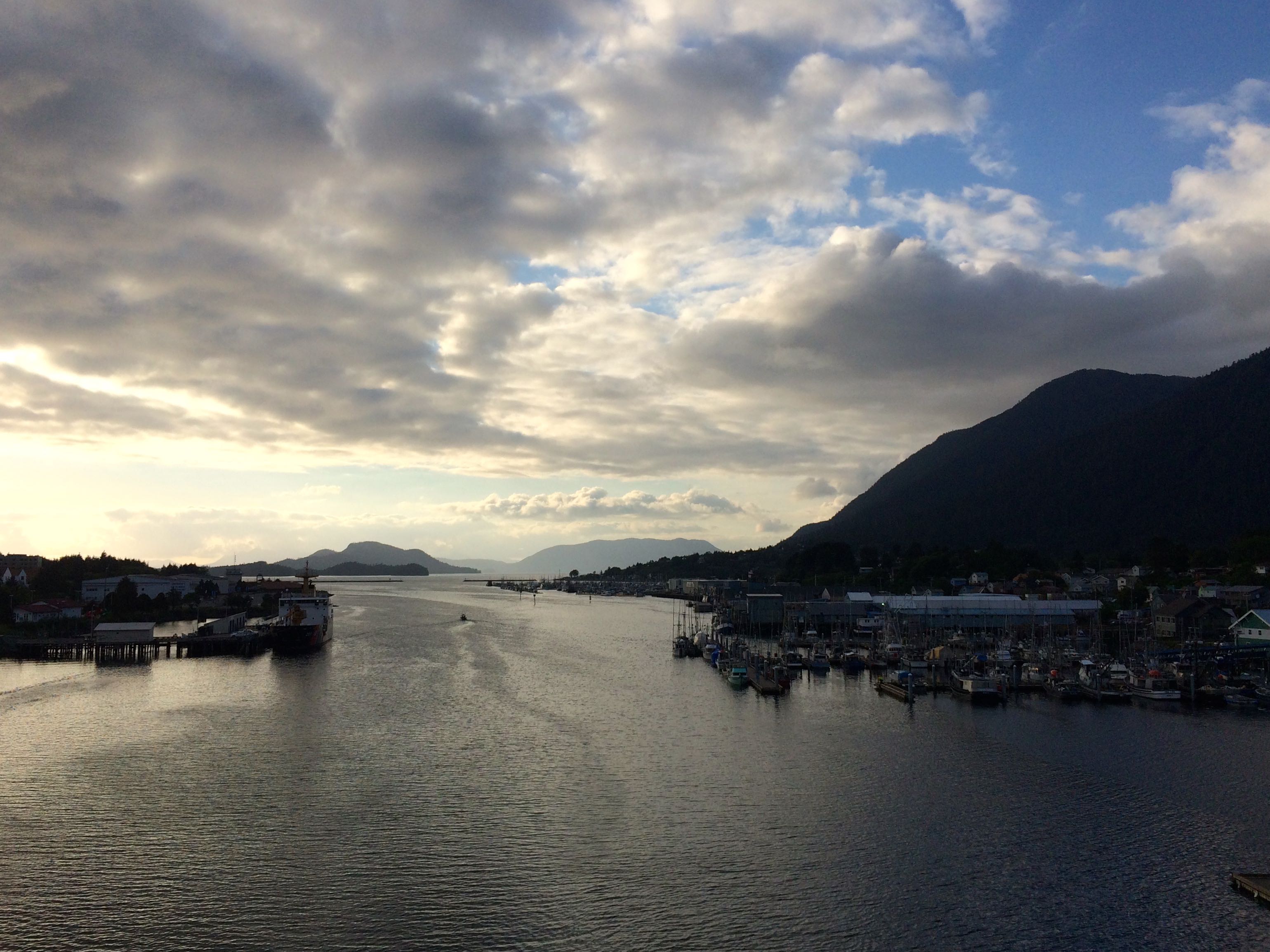 Sitka's location was originally settled by the Tlingit people over 10,000 years ago.
The Russians settled Old Sitka in 1799, calling it Redoubt Saint Michael.
The original Russian Orthodox Church burned, but later replaced by the new church.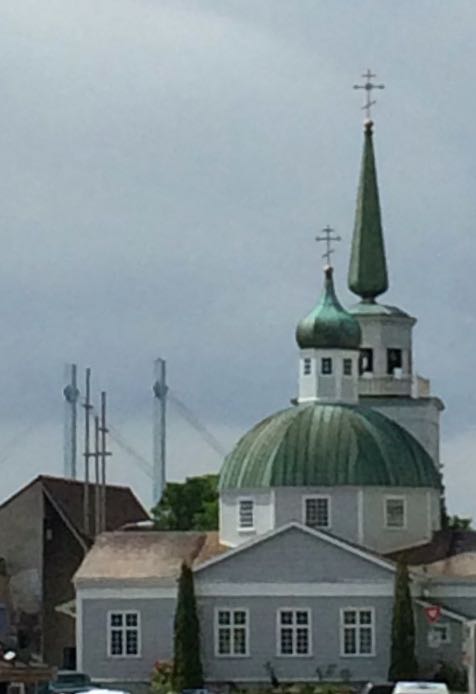 Sitka has a beautiful National Historic Park set at the site of an historic battle. 
 The site, located near the mouth of the Indian River, served in 1804 as the location of an armed conflict between the native Tlingit people and Russian fur hunters (accompanied by their Aleut allies), known today as the Battle of Sitka.  This is fascinating history and a place that preserves the battle ground and the totems.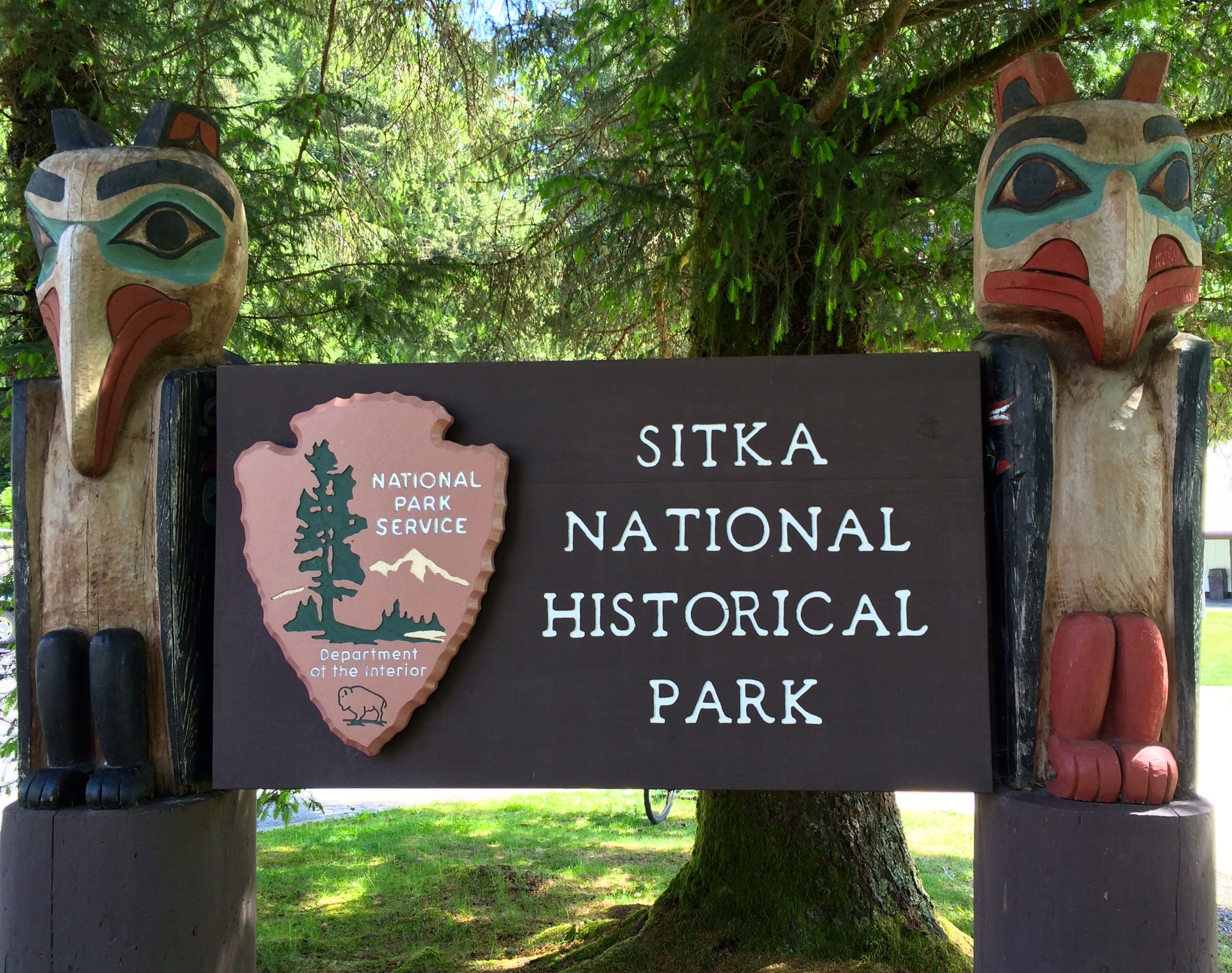 Battle ground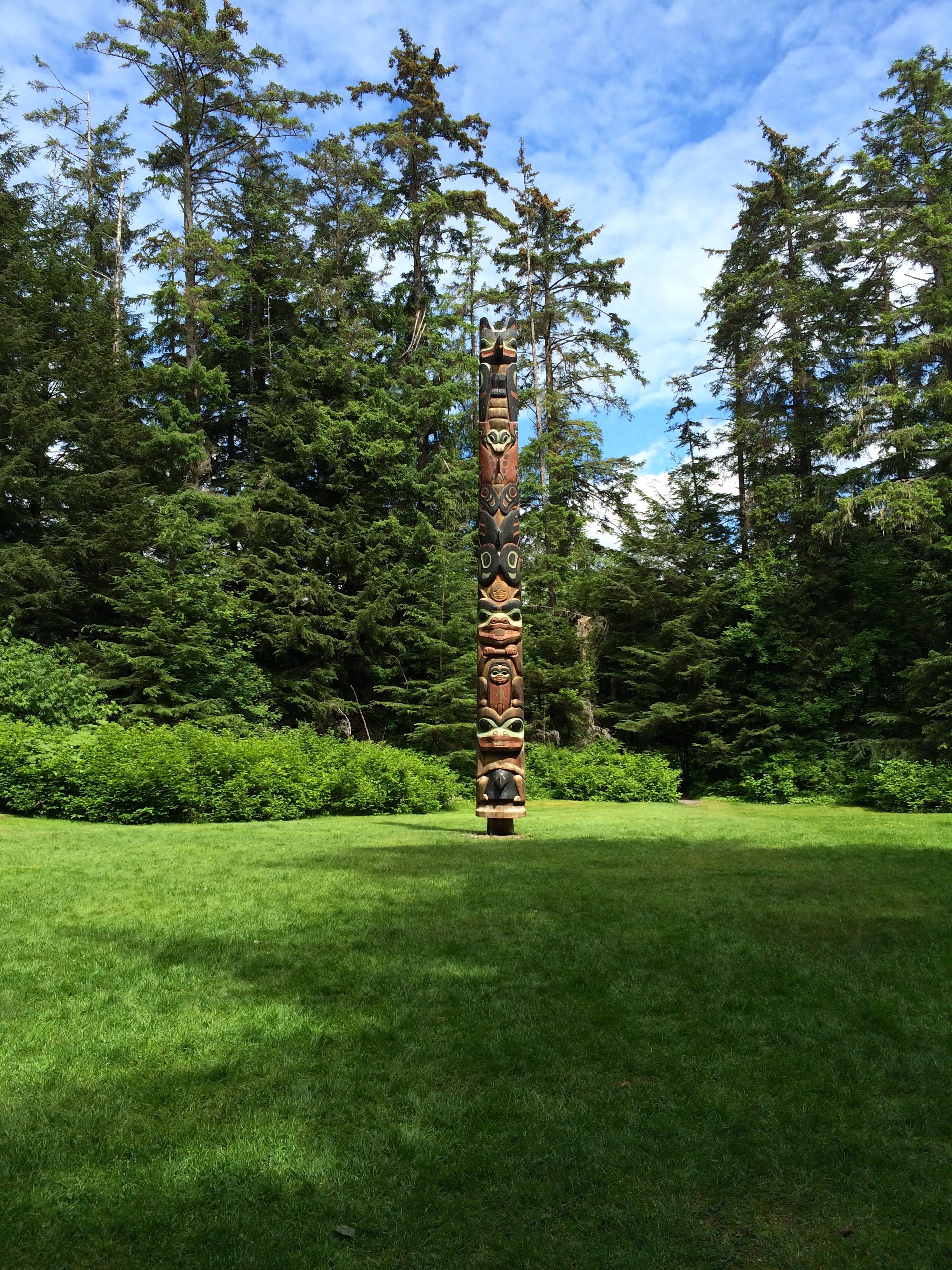 Sannaheit House Post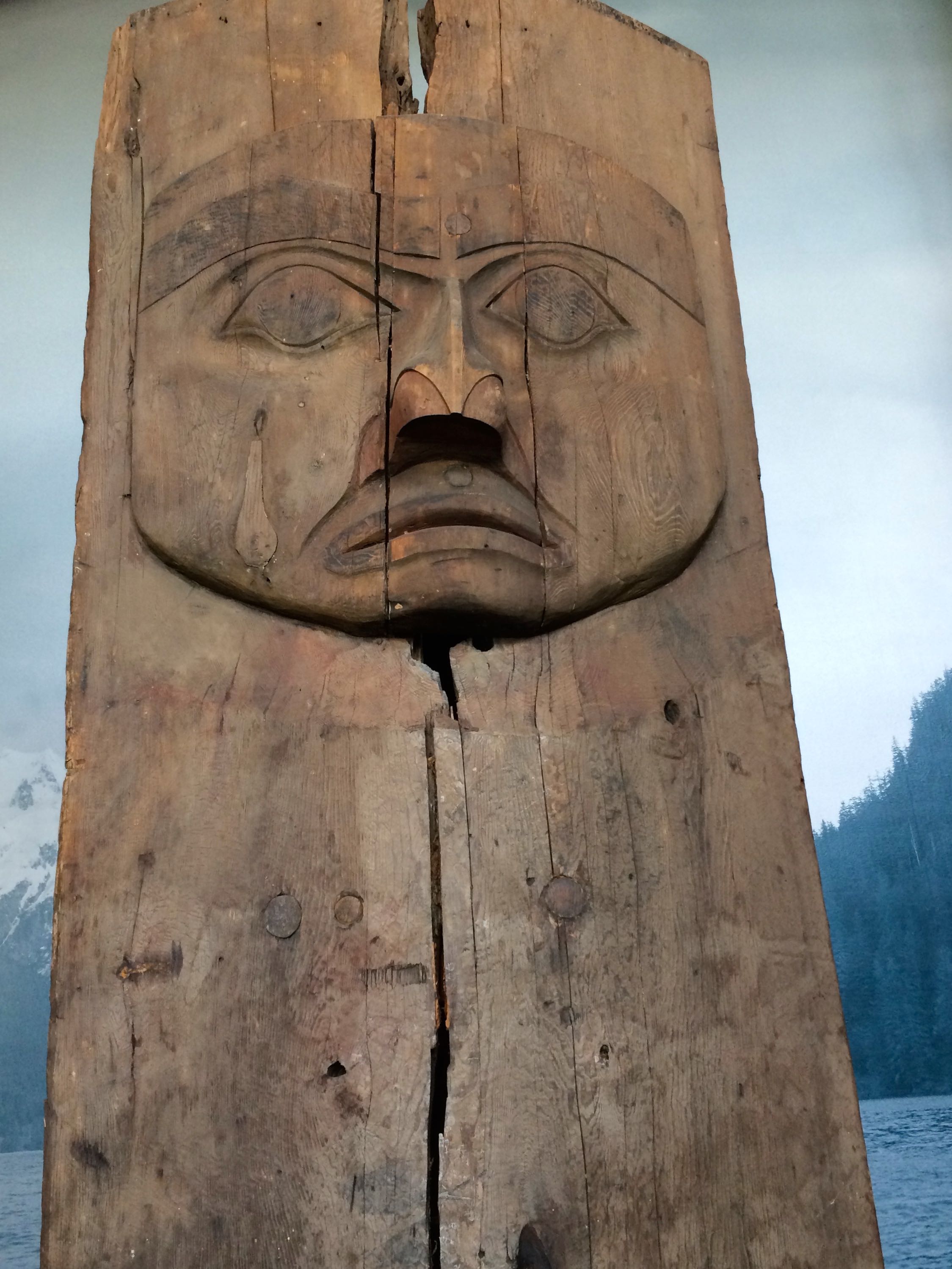 The grounds of the Sitka Historic Park included trails which linked up with other trails in Sitka which can take you across town on the outskirts, through the woods, bogs and meadows or up into the mountains.  Hiking from town seems to be a past-time for many Sitkans and certainly inspired us to check out the trails.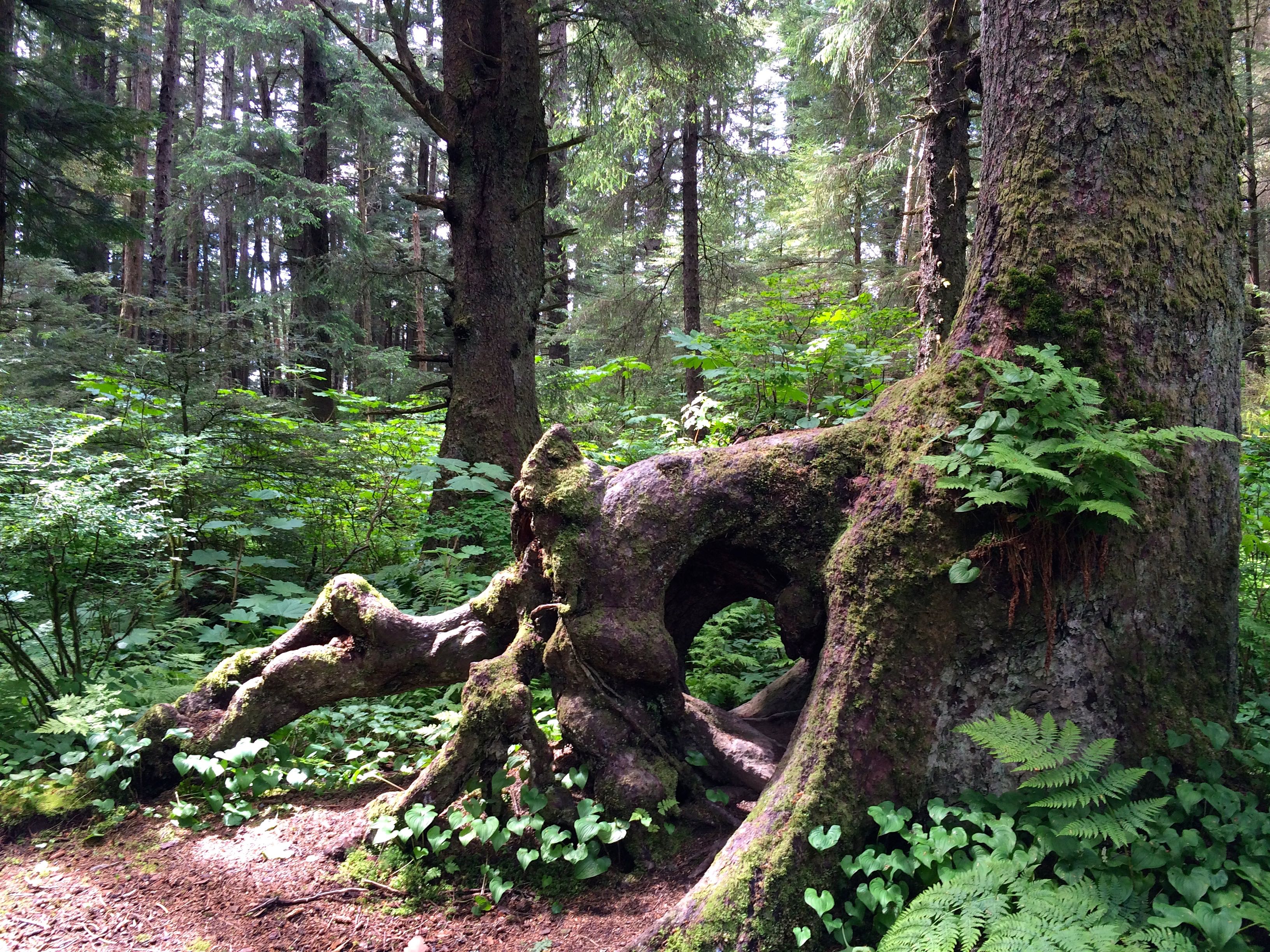 And look who we come across in the woods playing Shakahachie!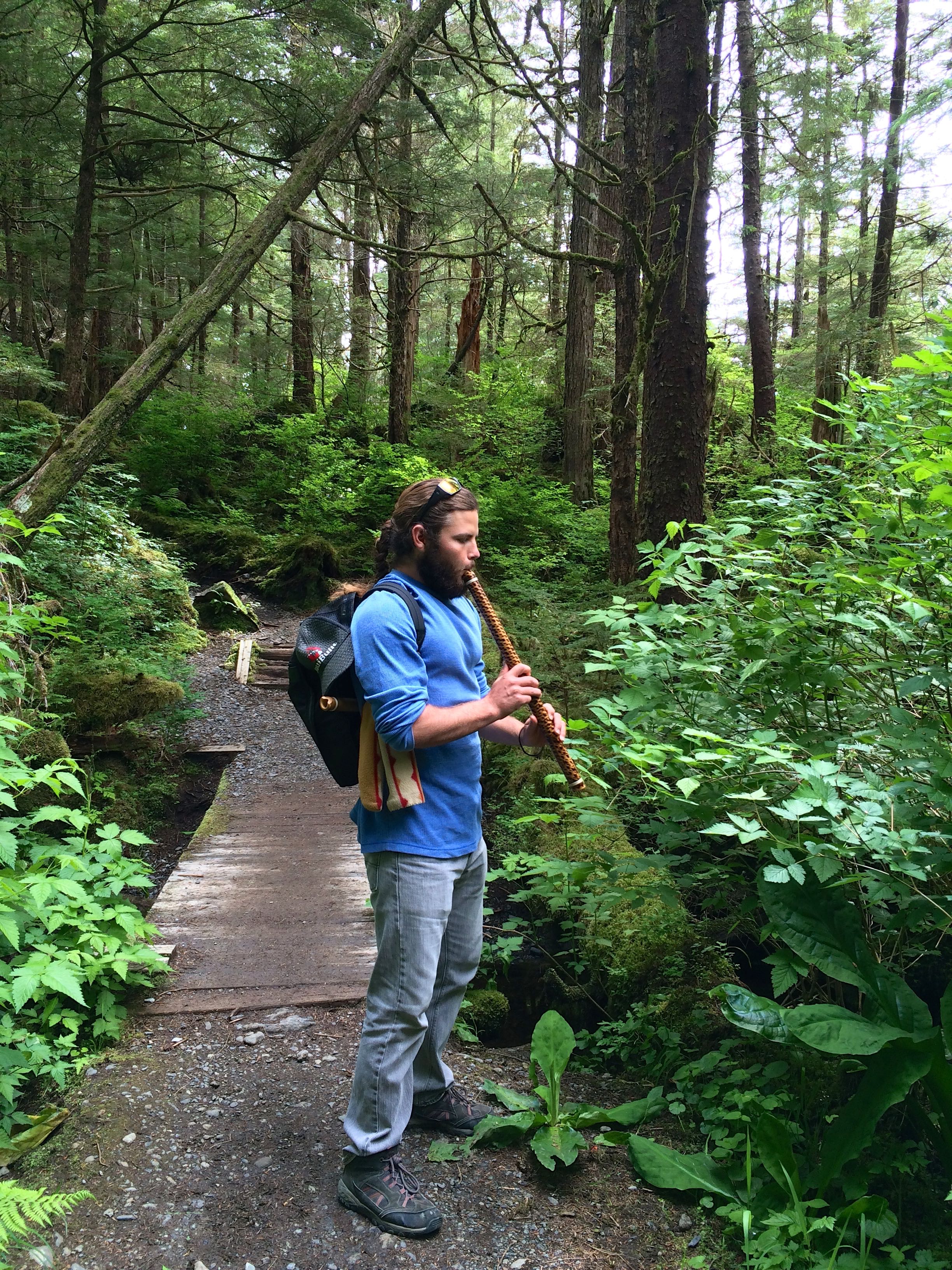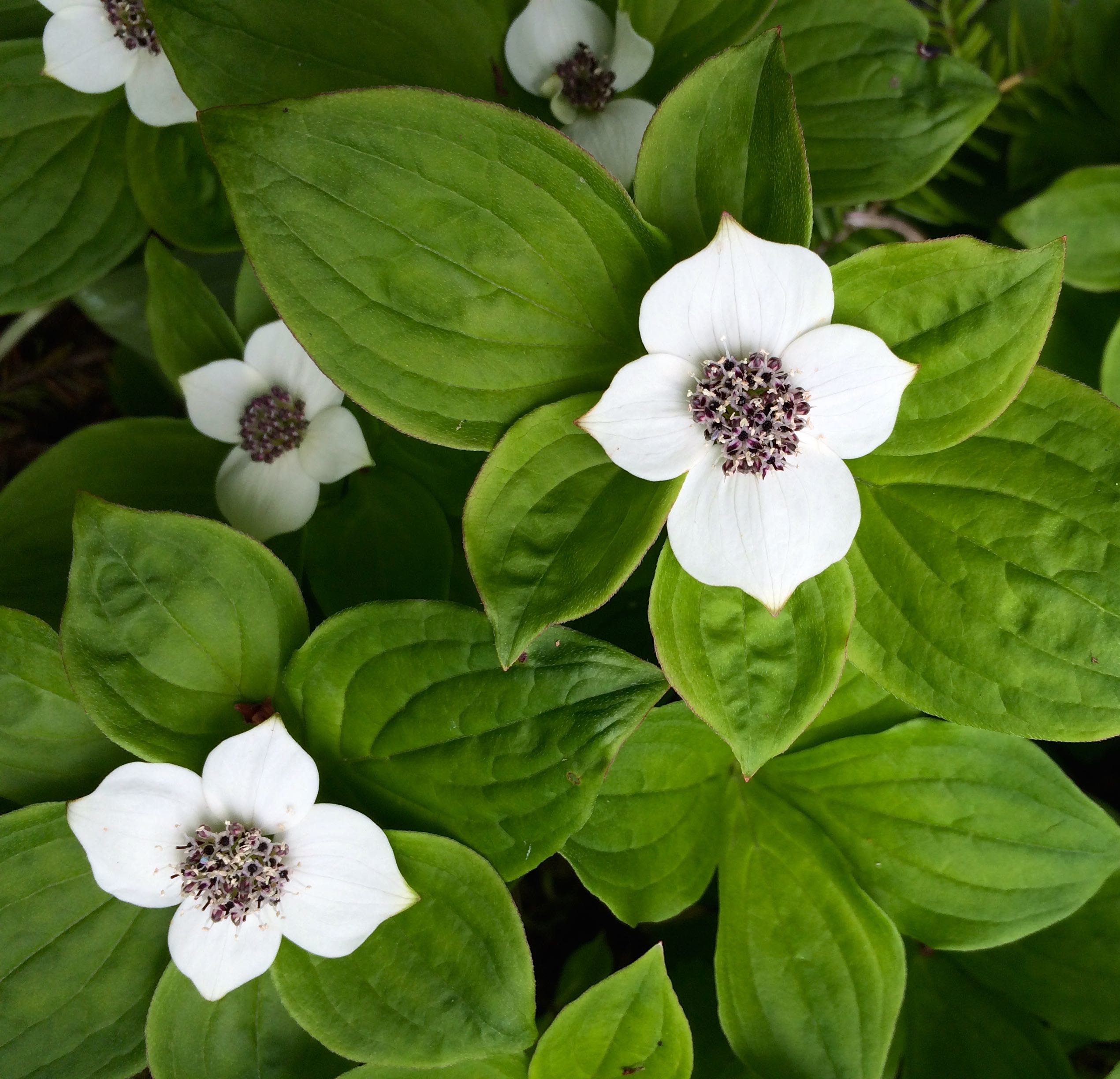 We talked about living in Sitka.
Sitka appeals to us for so many reasons, we continue on our journey for now, but who knows....
Next Stop, Juneau!